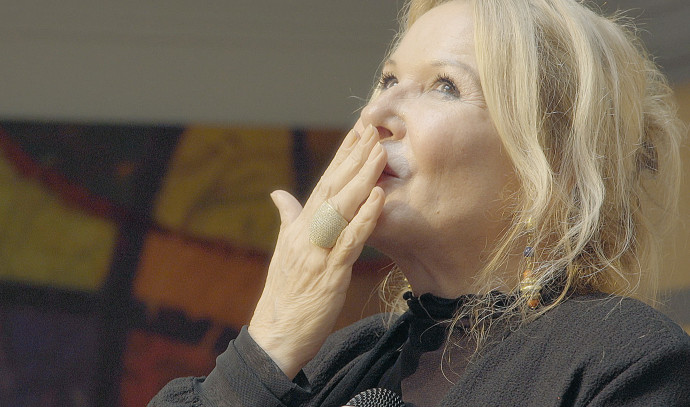 "Raymond Al Bidawaia", Hot 8, Sunday, 20.12, 21:00
At the end of the (good) movie you come out feeling like you do not quite know who Raymond is. That beneath the surface is bubbling some great sorrow, great frustration, great dissatisfaction, that for short periods of time you got a peek into, small windows opened to them, but at great speed, before you could paint a picture for yourself, slammed back and covered and painted in the market's many colors. The language, of the boiling heat between the people, between the audience and the singer, and the woman Raymond walks away and disappears behind all this.
Maybe it's because Yael Abacis created the movie. The Tel Aviv goat (Marshpon), the delicate-looking bronzer, whose face is different from all these. Yael Abacis is Raymond's daughter, and created the film as a daughter who tells the story of a mother. Not as a person from the side who does not know and has not met Raymond and probably his questions will be more demanding and intrusive, and lack the protective filter that is imprinted on a loving family member.
Are you afraid of the vaccine for Corona? These are the things you must know Click for details
I knew Raymond herself more as the mother of Yael Abacis and less as an artist. Before watching the movie I did not know her professional biography. Vaguely, remotely, I only knew Raymond was a singer, but about the successes she had and the publicity she gained I did not know. Excuse Raymond for the pit, but I thought – when I thought about her – that her living space is reduced to local weddings and parties. The possibility that she dances hundreds upon hundreds of people in huge halls, and when she steps on stages – in Israel and abroad – the audience enters into ecstasy, was unthinkable.
My distance from Arab music also contributed its share. The honey-dripping texts, which spill out like waterfalls every line (broke my heart, longings dropped me in my bed, etc.), the quarter-tone range – Ben Poland and Tel Aviv usually grows too far to develop interest and patience towards them. At least this space fills well: Raymond in huge halls, even in smaller halls, the audience tears, Raymond walks the streets of Paris, the Moroccan markets, the people recognize her and run to hug.
Then Raymond in the kitchen. Peel an onion. Washing peas. Cut fennel into slices. She reluctantly confesses to the unhappiness she has accumulated all her life. On grief. About the wife and the failing mother she claims has been her whole life. And the first husband to leave. Then she goes back to the chicken that will soon be cooking with peas and olives. And again on stage. Skipping in one breath between the applause of the audience and the crying over her second son, Yael's brother, who has been very angry with her for many years.
One has to hold one's breath, to suffice, not to fall from this emotional chariot galloping in this race. Then you realize that in fact a plethora of questions remain open here. That the story is full of holes. When, in fact, did success become the enemy that drove away her first husband, the love of her life? When was the second son born? Who is his father? What was the lack of him that filled him with such anger towards her?
A tougher biographer than Yael, Raymond's daughter, would politely insist on answers. Yael draws her cinematic attention to attempts to comfort her mother. Slightly successful, quite a bit unsuccessful. The loser here is the viewer, who gets a colorful story that only partially reveals the woman whose name is Raymond al-Bidawiya.
See or give up: See despite the disadvantages. A parade of colors not seen here every day.
"Stay in the Game", here 11 Digital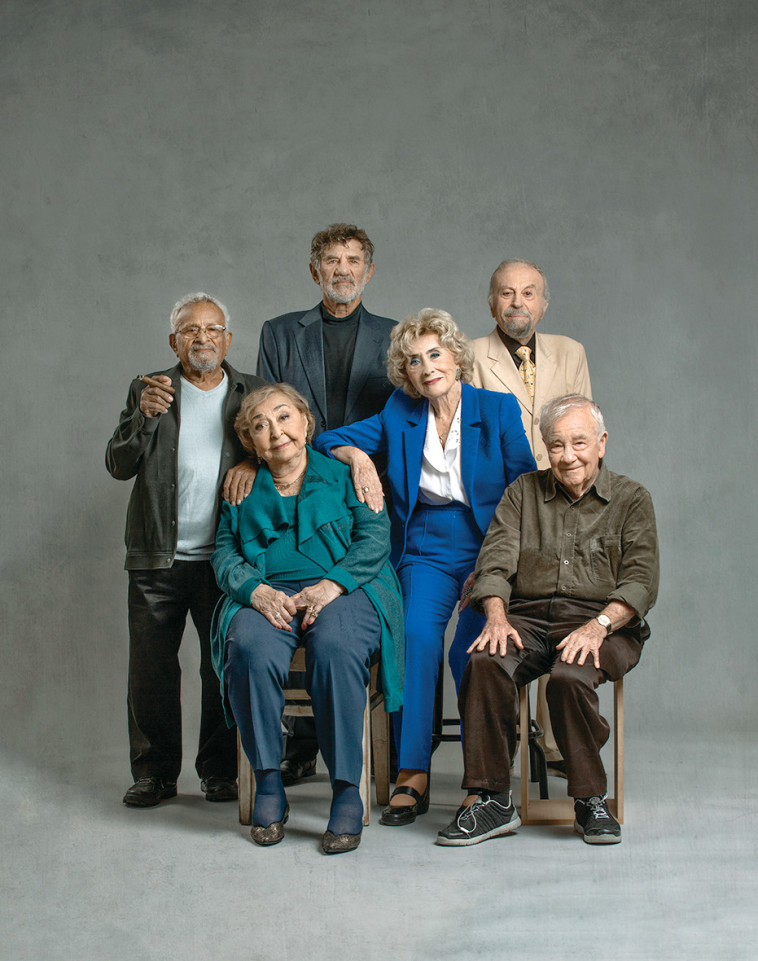 They are 80-plus years old, with a glorious theatrical past, unwilling to succumb to their age and do everything to continue performing on stage. This is the theme of the comedy-drama network series "Stay in the Game". Six episodes of the series, each episode lasting between six and seven minutes, and the role itself features Lia Koenig, Gabi Amrani, Avraham Selector, Albert Cohen, Yossi Segal and Miriam Zohar.
I watched two episodes in which Koenig and Amrani appeared. Always nice to meet them. Even at 80 plus they still know how to give a show. But the series itself is pale, predictable, devoid of real brilliance, too refined to bite the environment with a properly strong bite. The environment treats the elderly actors as an old commodity, not understanding what is being said to it, which in its opinion is no longer necessary to consider. Sit quietly, be old, we will already do what is necessary, says the environment.
With kindness and consideration I will spare the reader the discussion of the potential of the elderly to contribute to society. It is just important to note that young people do not always get hurt either. Fact: They created this series.
See or give up: Not to see. vague.