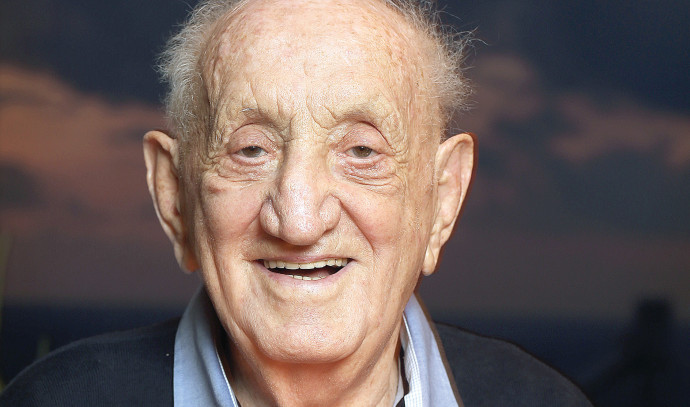 And yet Noa will move. After being shut down last year for the Corona, the Teatronetto, the only theater festival, Miriam Rosh is returning and returning to the sand for the 30th time and now without its founder and director, cultural giant Yaakov Agmon, who passed away last December at the age of 91. His widow, Israel Prize bride His place in the management of the festival, which will be held from March 29 to 31 in Old Acre and from March 30 to April 1 – in Old Jaffa.
"I took over the management at Yankele's request," says Almagor. "When he signed with the Jaffa Theater on the continued existence of the Teatronetto in it as an independent unit in it, he asked to add a clause, which said – 'And if something happened to me, God forbid, Gila would fill my place at the top of the festival and continue my enterprise.' Feeling we have 'Run out of gas' emotionally.
"And not for nothing was it so important to him," Almagor adds. "The Teatronetto is his invention and the world comes here to learn how to organize a festival of solo performances and how it works here. Yankele loved this festival, with the performances in which the actor is the star and who controls the stage, almost without scenery, or anything else to hold on to – Without sharing the stage with anyone. "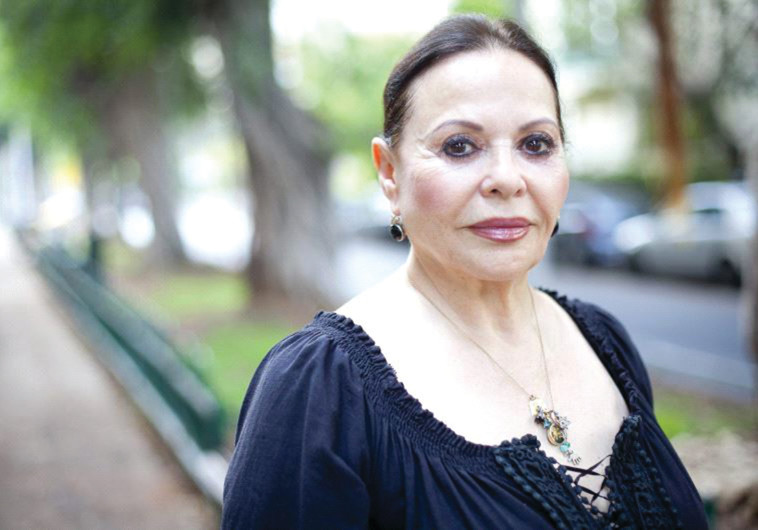 The seven performances of the competition at the festival, out of the 70 plays submitted to the artistic committee, will compete as every year for the prize in the name of the actor Nissim Azikri. Apart from the sum of NIS 10,000, which will be donated by the Tel Aviv Foundation for Literature and Art named after Yehoshua Rabinovich for the play The winner will also be awarded a prize of NIS 5,000 for a show that will receive a commendation. A prize of a similar amount will be awarded for a show that is crowned as the audience's choice. This award is named after the actress Terin Shelfi, the winner of the festival two years ago, who died at the expense of her life from cancer.
Miraculously, the corona, which has dominated our lives for a year, was not reflected in the seven performances of the competition, as well as the demonstrations in Balfour, the Israeli-Palestinian conflict, the polarization in Israeli society and more. This time, most of them can be defined as "personalities", representing their presenters.
The oldest and oldest of the seven actors in the competition's plays is Icho Avital, who at the age of 60, after playing in almost all the repertory theaters in the country, goes out for the first time in a solo show, where he is his own boss and helped produce his son Itai. On the play "Eddie Carr" (Wrecks), based on a 2005 play by Neil LeBiote, translated by Eitan Blum, Avital says: A monologue, suitable for an actor my age. "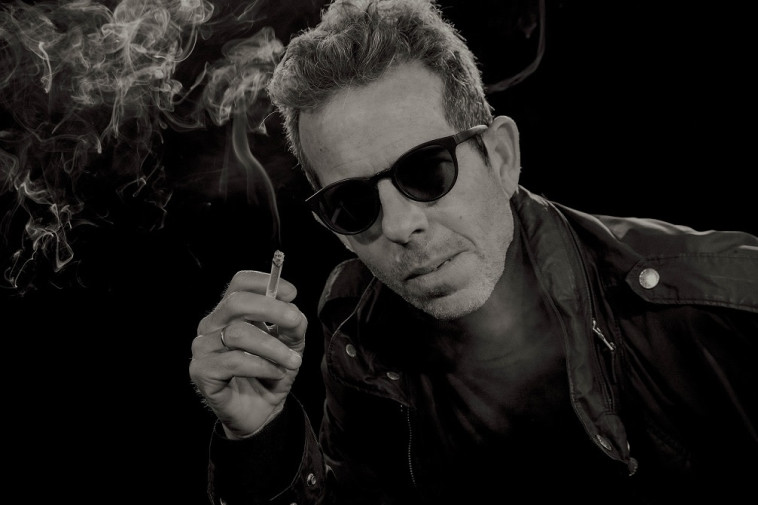 Dori Engel, 43, a sworn Shakespearologist, will stage his play "I, Shakespeare," self-directed and with artistic advice from Sinai Solver. "As someone who has been dealing with Shakespeare since the beginning, I present his enigmatic character as someone who, as much as is known about him, actually knows little about him and wonders what led him to write his sublime works," says Engel. "Through his works, an attempt is made to decipher what a complex and self-humorous person he was. A solo show? – I put Bashevis-Singer 'Gimpel Tam' like that. It's scary, but I jump with the fear into the fire. The connection for now? – Even in Shakespeare's days There was a deadly plague, but in fact, we did not … "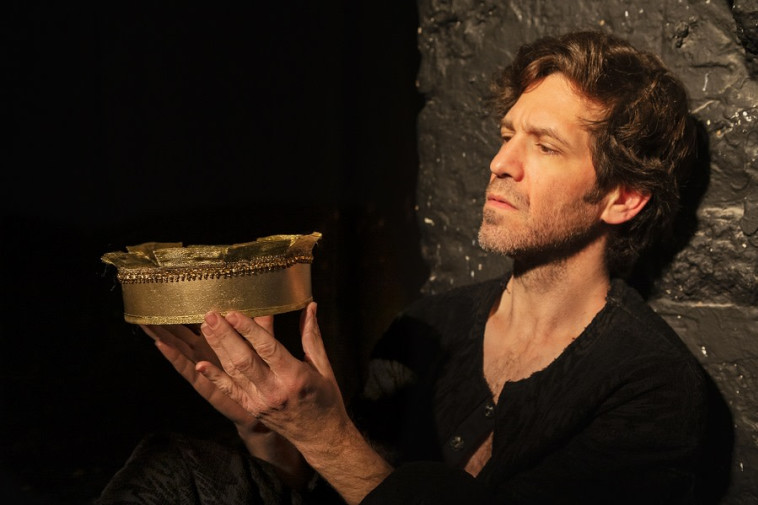 Ben Yossifovich, 30, is at the Binyamin Theaterono in the group. Lou, a Habima actor and famous for his role as Hamlet at the Kibbutzim Seminar, "The Monster of Memory," directed by Ariel Wolf, is a first solo play: "From the moment I read Yishai Sarid's book on a travel guide to Poland, invited to a hearing at Yad Vashem, it was clear to me "This one has to get on stage, as it fits the format of a solo show, whose protagonist is swept away from his preoccupation with dark places. After a year without theater, it will be exciting to meet her again with the audience."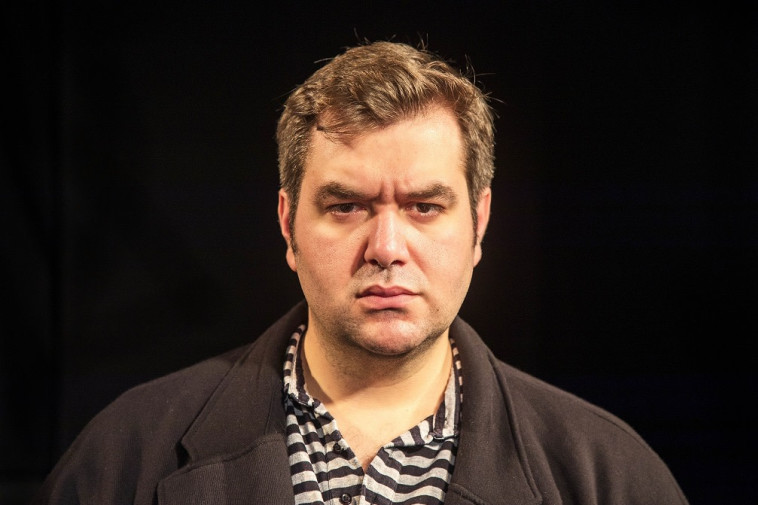 The play "Sabra", which will be brought to the festival by actress Neta Yeshchin, 53, based on her play and directed by Osnat Zibil, deals with the great immigration to Israel from Russia in the 1970s from the perspective of a new immigrant. The issue of immigration is burning for Ishchin, a "perpetually flying" and migrant Jew, as she puts it, who immigrated in 1975 with her parents from Lithuania and later lived in Australia for 15 years. one man show? – I started my career in '95 with a show like this by Beckett. I am ready for the opportunity to get out of my stomach the account I have with Israeli society. "
Michal Savironi, 41, will bring something unusual in the theater landscape with the performance of "Smooth Page", which is defined as "a cabaret for white paper, colors and an entire family" – or as she puts it "I combine plastic art and theater and create a colorful collage of farewells". "Another theater, that's what I do," says Savironi, who breaks a series of frames, who created her play with Yoni Tal. "This is how I express myself in the deepest way I can express myself while using personal materials, which I talk about along with painting in 'Life'."
Maayan Kilczewski, 34, carves from her heart's blood her play "That's How (Not) Going on Stage," which she will stage, directed by Itai Plaut. "I was born as part of a trio with cerebral palsy, which affects the lower body, posture and gait," she says. "It's not hard to imagine these struggles it dictates to me in society all my life. Although I was told in the past that I can not go, in the end although I do not go like everyone else and lame, but go! I was also told that I can not go to acting school and here after all I graduate In my opinion, the very fact that they allow me to present it on stage is my victory. "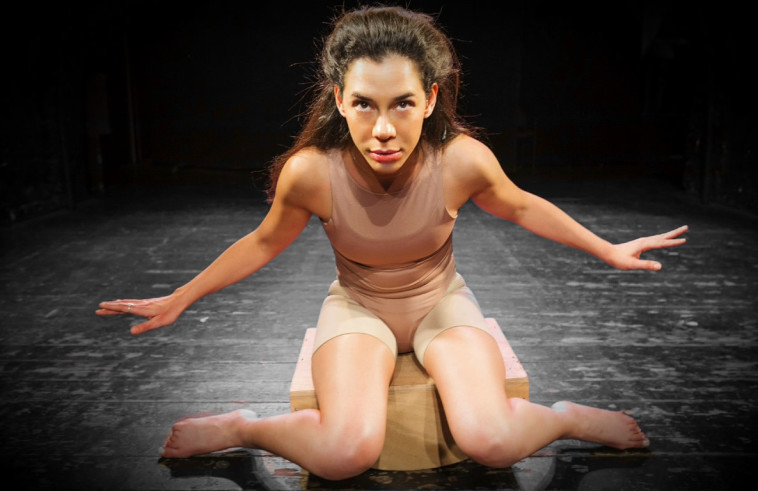 In the case of Ron Richter, 46, from the "Haifa" group, at the Haifa Theater, a performance of "Manash" that he brings to the theater, according to Nitzan Weissman's book "Israeli Breakfast", is the fruit of the period. "In the days of the Corona, we met four Haifa residents and looked for something to do. I knew Nitzan when he once tried to sell me an apartment and we were joined by Lior Galziano as a playwright and Yehondav Perlman as a director. "A long time ago I put on a show like this for children and there is nothing to compare with what is happening this time."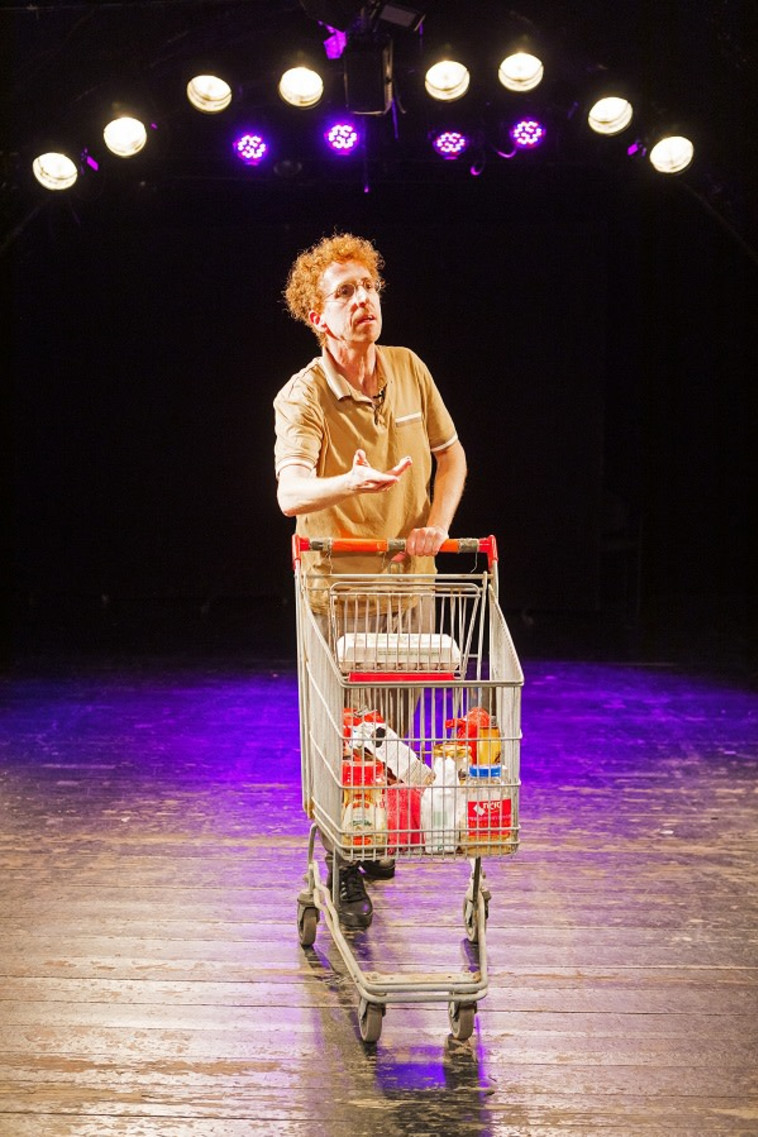 Daniela Michaeli, director, choreographer and actress, a member of the festival's artistic committee with Shimon Mimran and accompanies him with the wise advice of the participants of the theater, understands well what they are going through in the reading. In 1991, exactly 30 years ago, she won the second Teatronato (first won by Rami Weiberger), with a performance of "Schlaf Shtunda", from Yehudit Katzir's book "Closing the Sea".
"The whole Teatronetto thing was not clear at first so, maybe, I did not invite anyone to the general rehearsal and suddenly it erupted in a boom," she recalls. "The show ran about 250 times. When I wanted to quit, Agmon said – 'What are you taking it down? Do you think all your life you will have such successes? Look at her age with' Her father's summer! '. When I wanted to renew years later, it felt like "To warm up cold soup. In 2012, when Agmon offered me to join the artistic committee and also to renew 'Schlaf Stunda', it made me wow. It was impossible to say no to Yankele, what with all his concentration he knew how to delegate authority."
In honor of the Theatronto's 30th anniversary, this time five of the winning plays over the years will be performed – "Lord" V, the winner of the 1997 festival, performed by Jonathan Churchi; "Simple" – Mickey Peleg-Rothstein, 2007; "Etrop" – Eli Gorenstein, 2008; "Cabaret Jabotinsky" – Pnina Brett-Tzedaka, 2011 and "Grounded" – Keren Tzur, 2015.
Rimon students will also appear in hits from musicals and musical productions initiated and produced by Yaakov Agmon: "He was a follower"; "Spanish Orchard"; "Journeys of Benjamin the Third"; "Mary Lou"; Hava Alberstein's solo program; A group of songs by Naomi Shemer and the Arabs from the songs of Jacques Berl and Georges Bressans.
In the foyer of the Jaffa Theater, an exhibition of photographs by Yaakov Agmon, who has been photographing since 1998 by the photographer Gerard Alon, will be displayed, in a tribute to the man who worked hard for culture in Israel.