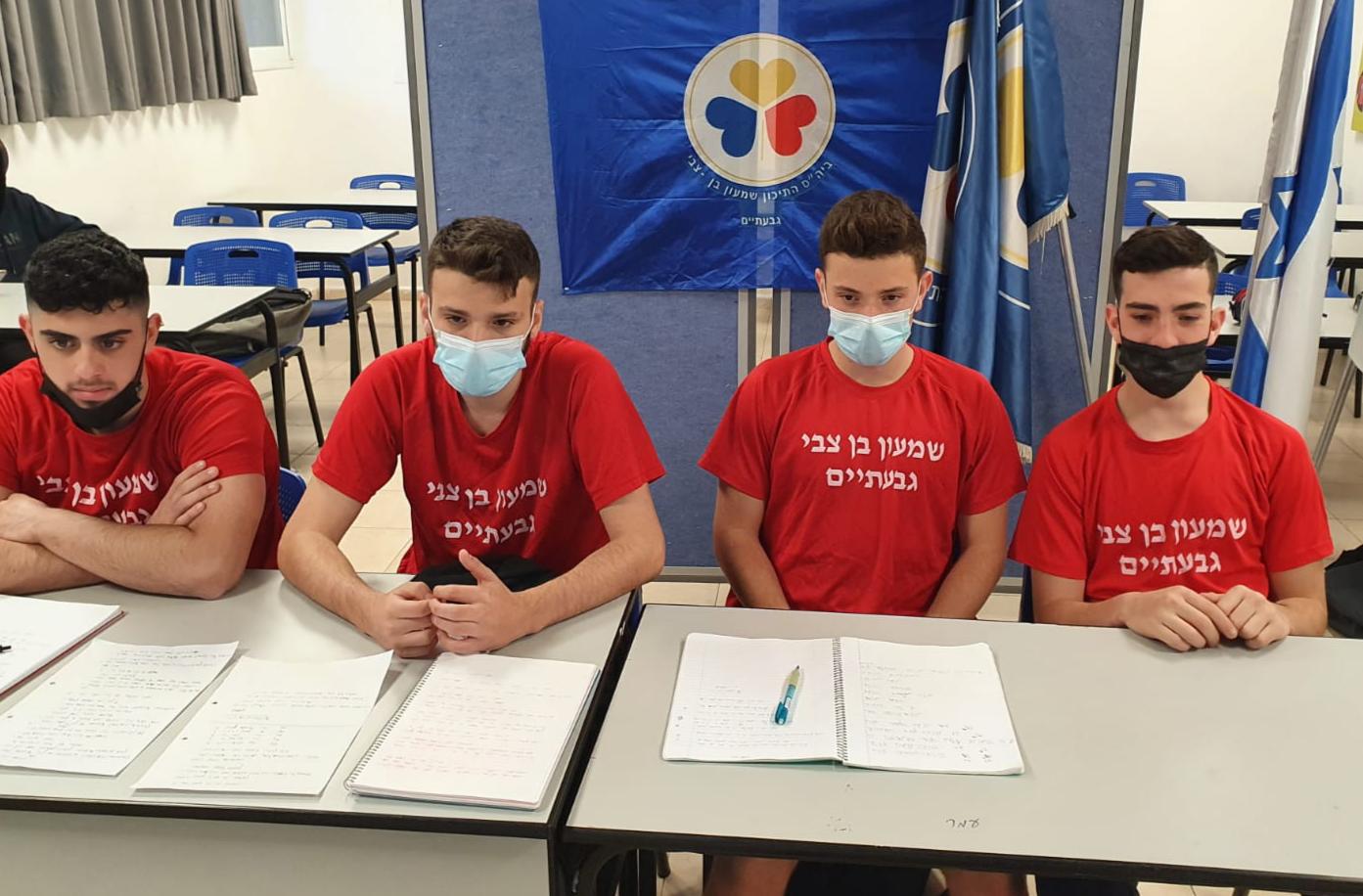 Physical Education Week at Shimon Ben Zvi High School convened unique record events for students, led by school principal Ella Sapir Gonen and the team of physical education teachers. Sports students from ninth to tenth grades interviewed the basketball coach, Oded Katash, as part of a special broadcast filmed for Channel One
Katsh attended the Shin Bet High School from 1988-1991 and currently coaches the Israeli national team and the Greek team Panathinaikos. The meeting, which was held at Zoom, was also attended by Avinoam Rauch, the mythological physical education teacher who taught Katsch at the Shin Bet about three decades ago. The students prepared questions in advance, to which Katsh answered at the meeting. He shared with the students his memories from school and told how he managed to combine sports and studies. Students were interested in his exciting games throughout his career and asked about his handling of the injury, and the differences between athletes in Greece and athletes in Israel. The interview will be broadcast on Saturday, March 20 at 1:00 PM on Channel One.
Another event that brought pride to high school was the National Sports Quiz for students of the Ministry of Education and the School Sports Association. The quiz, which took place for the first time this year, was attended by 28 schools and the GSS team won first place. The quiz included 40 questions related to various sports, such as basketball, football, tennis, water polo and archery. Students were also asked about the achievements of prominent athletes in history, women in sports, Maccabiah events and Olympic and Paralympic Games. The school's teaching staff has been preparing students for the quiz in recent days. Students Itamar Glazer, Nadav Bistritzky, Tomer Harel and Omar Malka demonstrated proficiency in the material and answered 37 questions correctly. The quiz was broadcast live on Channel One.
Earlier this week there was also a fascinating zoom session with Olympic athlete Alex Averbuch. Alex, who was the European pole vault champion, told students about his experiences in the world of athletics, his dealing with difficulties throughout his career and his adherence to a goal.
>> To join the Macomont Ramat Gan mailing list and receive all the first updates on WhatsApp, click here <