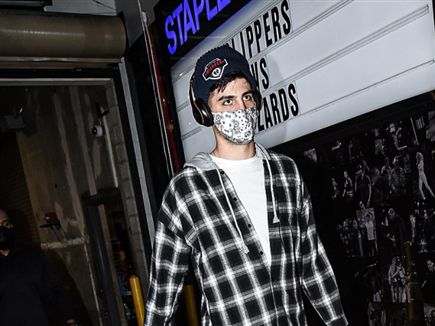 Only the opponent has changed. 24 hours after the big win over the Los Angeles Lakers champions, Washington and Danny Abdia return to the same floor of the Staples Center to meet the Clippers for the first time this season (05:00, Direct on 5 LIVE), Who come to tackle after a narrow loss at home against Brooklyn that brought them down to a 10:22 balance.
No one believed this would be the case when the Wizards embarked on a tough West Coast away game campaign, but the battle against Kwai Leonard and Paul George comes with momentum on their side. The team from the capital holds the second-longest winning streak in the NBA (after the Nets) which stands at five. Last season Washington lost its two games against the Clippers by more than 16 points, absorbing 135 points in one and 150 in the other.
Abdia will be hoping to restore his ability from the final quarter against the Lakers, which has earned him quite a few compliments from teammates and the media in the United States. The Israeli showed excellent ability on both sides of the field and finished with 8 points (including two clutch threes) and eight rebounds. As in the last eight games, this time too the rookie will come off the bench.
Scott Brooks remains true to the same five-man squad with which he is undefeated this season: Russell Westbrook who will play despite the back-to-backs, Bradley Bill, Grison Matthews, Roy Hachimura and Moe Wagner. On the other hand, Tyrone Lou will have to make do without veteran Lou Williams who will be absent due to personal reasons.
Russ during our five-game winning streak: 20.0 PPG, 12.0 RPG, 12.0 APG #WizClippers | @ russwest44 pic.twitter.com/43kB7XDYKF

– Washington Wizards (@WashWizards) February 24, 2021