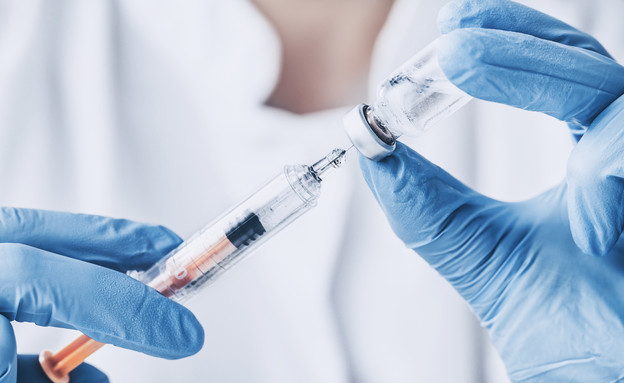 Adults are already ready to get vaccinated against corona: 10 months after the outbreak of the corona plague in Israel, the vaccination campaign against the virus is expected to begin next week. The first to be vaccinated will be medical staff who will receive the vaccines as early as this coming Sunday – and from Monday, people aged 60 and over and populations at risk will also be able to be vaccinated at the health funds, who have already started receiving the first summons today (Thursday) to get vaccinated. Apparently already at the end of this month or the beginning of next month, the whole population will be able to get the vaccine.
The complete guide to the great vaccination campaign
At Maccabi Health Services, it is possible to make an appointment for Corona vaccines for those aged 60 and over as early as next week, when the first vaccinators will be summoned as early as next Monday, December 21. Each patient will have two appointments in advance – for the first dose and the second dose, 21 days later. Only those who receive both doses will be considered vaccinated against the virus. Two hours after it opened – the center collapsed due to overcrowding.
Maccabi is prepared to vaccinate about 25,000 patients a day, throughout the week, depending on the rate of vaccination. In the first week, the vaccines will be gradually concentrated in 24 complexes throughout the country, and at the height of the campaign, when all the vaccines arrive in Israel, they will be given in about 300 vaccination stations in more than 80 complexes from north to south. It is possible to make an appointment right now at the Maccabi call center without a break, at 3555 *, and in the coming days the possibility will open up on the website and in the app.
At Clalit Health Fund, the nurses will coordinate the queue for Corona vaccines for the insured and notify via SMS For insured persons belonging to at-risk populations. The Meuhedet HMO has also opened up the possibility for populations at risk of queuing for corona vaccines. At the Leumit HMO, we first treated the employees from this coming Sunday, December 20, until Wednesday, December 23.
The Ichilov Medical Center in Tel Aviv will vaccinate on Sunday morning the person who served as the corona projector and serves as the director of the medical center Prof. Roni Gamzo, and with him also Prof. Idit Matot, Prof. Eli Shafcher, Dr. Guy Hoshen, Prof. Yariv Yogev, Prof. Yossi Klausner And other experts of the center.