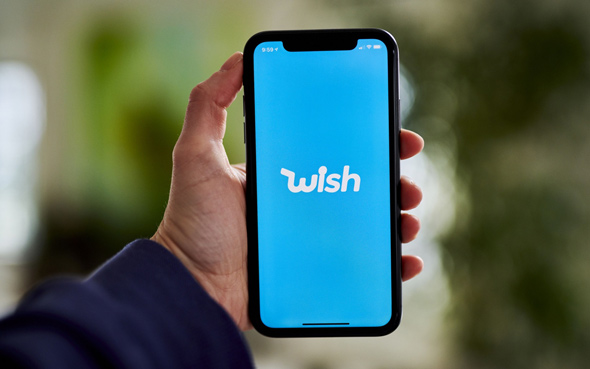 The online trading platform Wish is on its way to raising more than $ 1 billion. ContextLogic, Wish's parent company, will price its shares for an IPO at $ 24 per share, the maximum price according to the range announced by the company.
Wish expects to sell 46 million shares for at least $ 1.1 billion, with a valuation of more than $ 14 billion. The San Francisco-based company announced earlier that it would price its shares in the $ 22-24 range. The shares are expected to start trading today on the NASDAQ stock exchange under the symbol WISH.
The e-commerce site Wish
Photo: Bloomberg
Goldman Sachs, JP Morgan and the Investment Division of Bank of America (BofA Securities) are the main underwriters in the offering. Wish joins a long list of companies that raised at least $ 1 billion in initial public offerings this year, including Airbnb and Dordash that were issued last week.
Wish's offering comes at a time when e-commerce platforms are gaining momentum against the backdrop of the Corona plague. Traditional retailers like Target and department stores like Macy's have also expanded their e-commerce platforms to meet consumer demand and maintain strict hygiene and safety regulations.
With more than 100 million monthly users in more than 100 countries, Wish claims to be the most downloaded shopping app. The company, which offers its users a wide range of products at affordable prices, represents more than 500,000 merchants who sell 150 million items. About 1.8 million items are sold on the Wish platform daily.
The mobile phone trading market reached $ 2.1 trillion in 2019, and is expected to reach $ 4.5 trillion by 2024. More than 90% of the activity and purchases of users of the Wish platform are made from mobile. The company also enjoys an increase in the use of online commerce by consumers who are accustomed to looking for discounts and promotions in retail chains. "We believe the next billion e-commerce customers will be the same customers looking for opportunities," Wisch wrote ahead of the IPO.