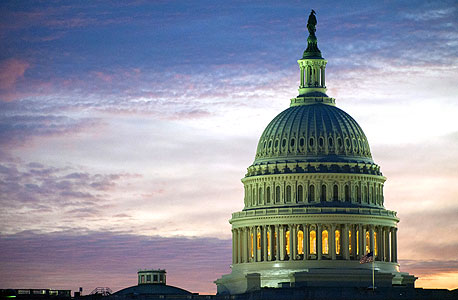 Outgoing U.S. President Donald Trump has signed an order that provides the administration with funding for two more days and is currently preventing its shutdown. To do this.

Trump has signed an order allowing the administration to continue functioning at 10:30 p.m. Washington time, an hour and a half before the spending budget deadline. This means that the administration has funding for day-to-day operations until midnight Sunday. At this time congressional leaders will have to conclude on a full-year aid package and expenses.
Donald Trump
Photo: Reuters
However, the House of Representatives is scheduled to convene again only on Sunday at noon and the vote on the incentive package will not take place before 1pm that day. The Senate will convene today, but is expected to discuss planned appointments.
Congress leaders say they are close to agreeing on an incentive package that is especially needed in the face of the country's rampant corona. However, party representatives have not yet been able to agree on all the details in the package. Thousands of Americans die every week from the corona, and the restrictions imposed in an attempt to stop it have caused much economic damage.
The main barrier at this point is a Republican-backed proposal to limit the central bank's emergency lending power. Democrats oppose it, saying it would hurt President Joe Biden's ability to respond to the ongoing economic crisis. Biden will be sworn in on January 20.
The emerging incentive package will include direct payments to households and businesses, as well as an additional $ 300 a week in unemployment benefits. The package will also include an extension of additional benefits for the unemployed who entered into force at the beginning of the plague and are due to expire on 26 December. At this stage, it is not yet clear what will happen to the ban on the eviction of tenants who do not meet the rent payments. This relief ends at the end of the year so that millions of people will be in danger of evacuation. The resulting package will also generate around $ 300 billion for small businesses, as well as include funds to distribute corona vaccines and hospital assistance.
On the other hand, the package will not include funding for schools that have had to adapt to the limits of social distance and the transition to distance learning due to the plague. In addition, it will not include aid to states or local authorities and protection for businesses – issues on which Democrats and Republicans disagree.
Receive a daily newsletter summarizing the news of the day directly to your email. Click to register