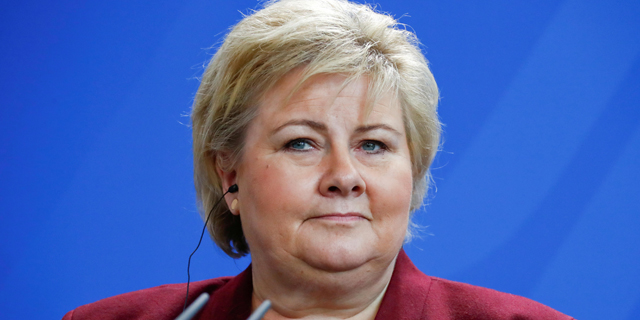 Norwegian Prime Minister Erna Solberg has been questioned on suspicion of violating Corona's guidelines when she and her family celebrated her 60th birthday.
Read more in Calcalist
The Norwegian Television Authority (NRK) has revealed that Solberg celebrated her birthday with 14 members of her family in the ski town of Geilo, in late February. This is despite the fact that the government under its leadership has banned gatherings of more than ten people.
The day before, 13 members of the family had met at a restaurant – when Solberg was not present at the scene because she had to undergo an eye examination.
Solberg apologized for breaking the law, saying she was willing to pay the fine for it. "I apologize that my family and I violated the Corona's guidelines, this was not supposed to happen," the prime minister wrote on Facebook. "We had to meet all the guidelines as I demand from the citizens. I think of anyone who canceled events they expected such as birthdays or parties, and understand anyone who is angry or disappointed with me. I was wrong, and I want to apologize."
Aside from the legal implications, breaking the rules could have an impact on Solberg's political future, ahead of the September election.