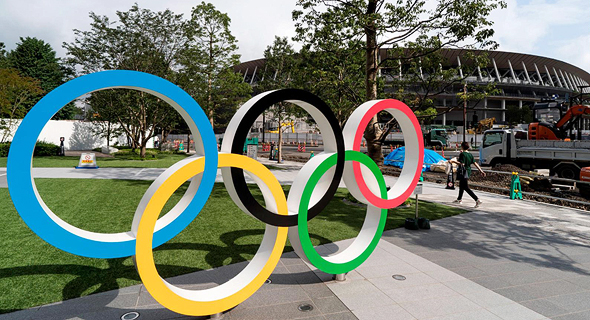 Foreign visitors will not be allowed to attend the Tokyo Olympics, which will open in four months, according to an official statement issued today (Saturday) by the World Olympic Committee and the organizing committee. This is the first time in history that this step has been taken – in this case following the Corona plague that has already led to the postponement of the games scheduled to take place in 2020.

The Associated Press reports that the decision was made after an online meeting between representatives of the Olympic Committee, the Japanese government, the Tokyo provincial government, the Paralympic Games Committee and local organizers. The move was predictable and rumors about it were already circulating several months ago. According to the official announcement, the risk of bringing in foreign spectators during the plague is too high, an idea that the Japanese public also vehemently opposed. So far 8,800 deaths have been reported in Japan due to corona complications and the country is considered to have managed to take control of the virus with relative success.

Tokyo in the days of Corona

Photo: AP

"In order to provide clarity to ticket holders living outside of Japan and to allow them to adjust their travel plans already at this stage, representatives on the Japanese side have concluded that they will not be able to enter the country during the Olympics and Paralympic Games," the Tokyo organizing committee said in a statement.
Towards Tokyo 2021
Photo: Reuters
About a million tickets were reportedly sold to sports enthusiasts living outside of Japan. The organizers have promised to win them, but this will ultimately depend on the licensed sellers of tickets outside of Japan. The latter charge a price 20% higher than the nominal ticket price, and as a result it is not clear with the fees will be refunded.
"We can wait until the last minute to decide on anything but the viewers," explained Seiko Hashimoto, president of the organizing committee. A very complex issue. " Similarly, Olympic Committee President Thomas Bach admitted it was a "difficult decision." He said, "We had to make decisions that would require the battles of everyone."
The financial burden due to the sale of the lost tickets will be placed on Japan. The budget of the local organizing committee allocated $ 800 million in revenue from ticket sales, the third largest source of revenue in the budget, funded mainly by private sources. Government authorities in Japan will have to make up for the budget gaps as a result.
On Thursday, the traditional torchlight procession will begin in Fukushima in northeastern Japan. It will last 121 days across Japan and will feature 10,000 runners. The tour will end on July 23 at the opening ceremony of the Olympics at Tokyo National Stadium.