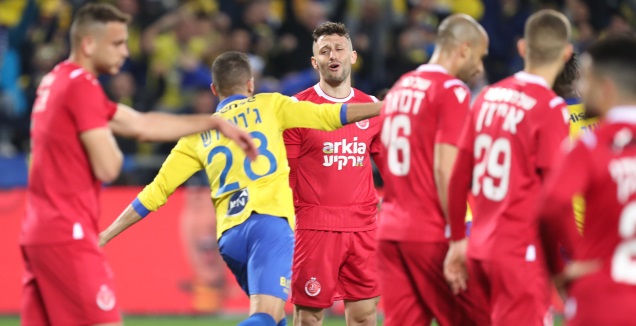 Gidi Lipkin 14/02/2021 09:44
Football fans are waiting for the reopening of the games with an audience following the vaccination from the corona virus. This weekend we revealed that there is a problem – the Ministry of Justice demands that the opening to the public be both for those who have been vaccinated but also for those who present a negative test of Corona 72 hours before the games.
The Ministry of Health and the administration demand that the reopening be only for those who have been vaccinated. But now we can tell that the problem is much more complex and not simple. The Ministry of Health is ready to open the pilot to an audience of only 1,000 fans, which is a number that football cannot pass.
Maybe it's good for basketball, but in football in a stadium of 30,000 people, it is also not economically feasible and also creates a problem with the rest of the fans. In the big teams, which before the Corona had tens of thousands of subscribers in teams like Maccabi Haifa and Maccabi Tel Aviv, how can they determine only 1,000 fans?
Only those close to each group, including relatives, etc., it is close to 1,000 people. The problem is that the Ministry of Health is not willing to present a plan in which the number will increase each time. In the Ministry of Sports and also in the administration, there is pressure to change this.
The ball goes to the decision of Health Minister Yuli Edelstein, who is aware of all things, and actually handles it. The Corona Cabinet is expected to convene today and there this issue is expected to come up for discussion.