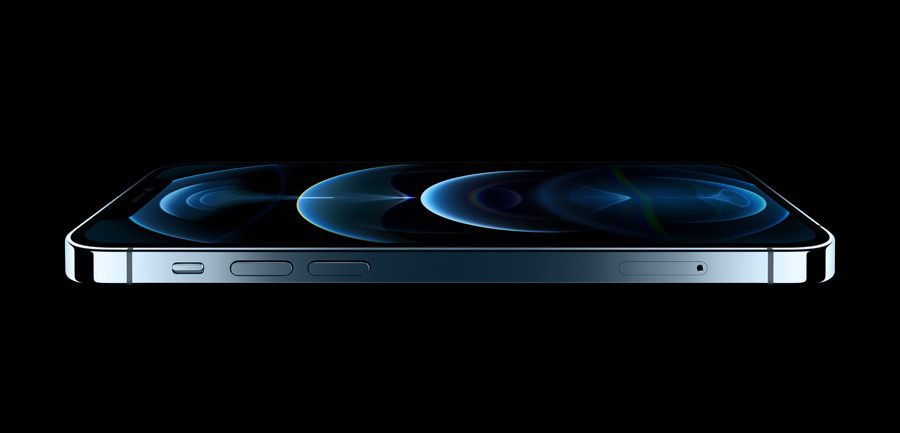 The "iPhone 13" could always have a display, a rumor says, one that could light up short-term allowances to show messages to the user, without illuminating the entire screen.
The 2021 iPhone update is already reported to include some major changes in its display technology. However, one of the features may have always been the action included in the Apple Watch Series 6.
According to Max Weinbach via EverythingApplePro, the "iPhone 13" can always use a display. For consumers, this means that some of the important elements will still be on the gray screen, but may not fully illuminate in the same way as conventional models.
The clock and battery images are likely to be visible at all times on the screen, even if the screen is locked, and will do so regardless of the clear state in the rest of the display.
Messages are displayed on the gray screen "using bar and images," as it will normally appear on the display, although the entire screen will not light up. "Instead, it will look just as you are used to right now, but only on a decline and just for a while," Weinbach said.
Weinbach has a good history when it comes to leaks, along with EverythingApplePro's recitation. The pair was a major supporter of ProMotion rumors for the iPhone 12 in 2020, though that feature did not make it to production models.
Early rumors surrounding the "iPhone 13" have revived the idea of ​​a 120Hz iPhone display, using LTPO technology to handle ProMotion's variable clock speed. The technology would also be able to provide continuous functionality, as it does for the Apple Watch by reducing the refresh rate to save power.
So far, there have been only rumors about the use of the technology in the "iPhone 13," and with very few reports at that. As time approaches its launch, the specifications for the incoming generation may become clearer.
Other rumors include a four-camera series with LiDAR, a smaller or minimal notch at the front, a portless design without Lightning, and Touch ID returns.