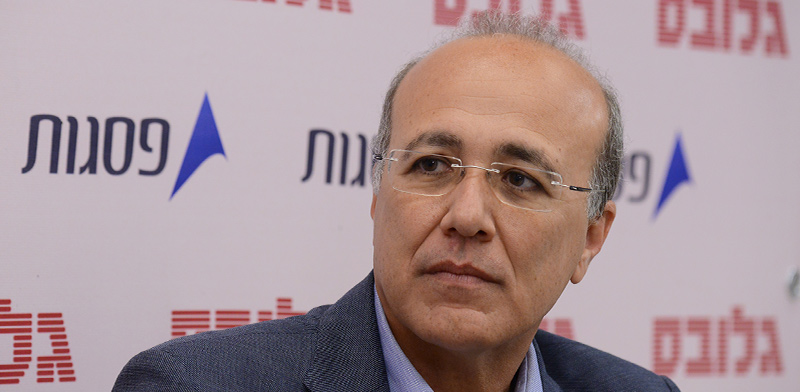 Commissioner of the Capital Market Authority Moshe Barkat is expected to approve a further six-month postponement of the horizontal cut in the old pension funds, although no progress has been made on raising the retirement age for women.
The horizontal cut is required because the pensions in the old funds are calculated on the assumption that the insured women will retire at age 64. Since the fund regulations prohibit the creation of deficits, a horizontal cut of 1.26% in the insured's rights was required a year ago. And the cuts required to balance it.
However, the Knesset's Finance Committee, headed by MK Moshe Gafni, has so far rejected all the Finance Ministry's proposals to raise the retirement age, arguing that the compensation they offer to older women who may be harmed by raising the retirement age is not sufficient. The current Finance Minister Israel Katz also tried to reach With Gaffney, but without success. Against this background, Katz demanded a telegram to postpone the start of the cut for another six months.
The previous time he agreed to postpone the horizontal cuts in the funds, Barkat justified this by the fact that there was no government and demanded that the Knesset proceed with the legislative process of raising the retirement age. Further postponement now, without any progress being made in the legislative process, could be perceived as harming the status of the regulator.
Despite this, the Legal Adviser to the Capital Market Authority, Baruch, addressed the Deputy Attorney General (Public-Constitutional) Adv. Raz Nizri, requesting an extension of the postponement of the horizontal cuts in the old pension funds for another six months until the end of June 2021, due to Which will increase the retirement age for women. "
Nizri ruled that there was no legal impediment to postponing the said cut in light of the arguments presented to him and clarifications received from the Capital Market Authority.
The move will take effect only after Barkat's final approval, which is expected to be given in the coming days.
This is the third postponement in the horizontal cut, initially scheduled to take effect in July 2019. For the first time, the cut was postponed to early April 2020, but in March the Capital Market Authority announced that "due to the political situation in Israel, which included three consecutive elections, did not allow effective promotion of the law. "For women, the commissioner of the capital market, Dr. Moshe Barkat, decided to postpone the reduction in the members' benefits in the old funds, which was supposed to take effect in early April, until January 2021."
Most economists, including the Bank of Israel and the former Governor of the Bank of Israel, Dr. Karnit Flug, supported raising the retirement age for women. And against the background of the expected budget deficit of the National Insurance Institute.