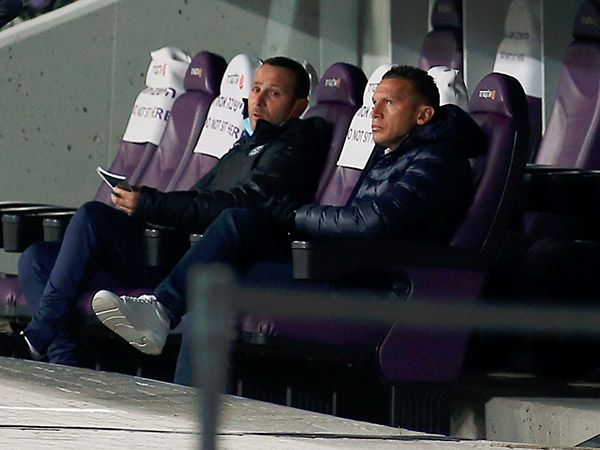 The foam training facility of the youth department of Maccabi Haifa hosted advanced training for professional managers from teams from around the country. The president of Maccabi Haifa, Yaakov Shachar, the general manager, Assaf Ben Dov, and the coach of the senior team, Barak Bachar, took part in the training.
Yaakov Shachar He said: "You are the most important players in football. You are the ones who raise the future generation here, develop the mentality of the player, shape his character and of course make these young people better players and human beings. The vast majority of children will not be players, but will certainly be Better people. " President Shahar answered one of the questions because he supports reducing the number of foreigners in the Premier League, in favor of promoting young players.
The Greens coach, Barak Bachar"My goal as a coach here is first to bring championships and results of course, but at Maccabi Haifa and especially Yankele, we place emphasis on promoting young players. Even in such a competitive season, I am happy that at least four very young players who played in youth last year like Maor Levy, Timo Mozi, Nehorai Yifrach and Stav Nachmani took part in quite a few games and I trust them. "
Shahar. In favor of promoting young people (Alan Schieber)
Director of the Youth Department Itzik Ovadia He concluded: "In Maccabi Haifa, the youth department occupies a very important place, no less than the graduates, and the investment here is great." The directors of the youth departments and youth divisions of the Israeli national teams, Hapoel Beer Sheva, Maccabi Tel Aviv, Maccabi Petah Tikva, Maccabi Netanya, Bnei Sakhnin, Hapoel Haifa, Hapoel Hadera, Hapoel Kfar Saba, Betar Tobruk, Hapoel Iksel, Hapoel Nof Hagalil participated in the training. And more clubs in the Premier League and National.
As part of the training day, the principals participated in various lectures, including: goals and objectives of the youth department by Itzik Ovadia, the professional director of the youth department of Maccabi Haifa, a lecture on physical fitness for the young player by Dr. Neil Clark, head of fitness in the green department, and other lectures on Such as: technologies and innovation in sports by analyst Gal Sternberg-Fish, and work plans and content by the development division center Amir Sofer.