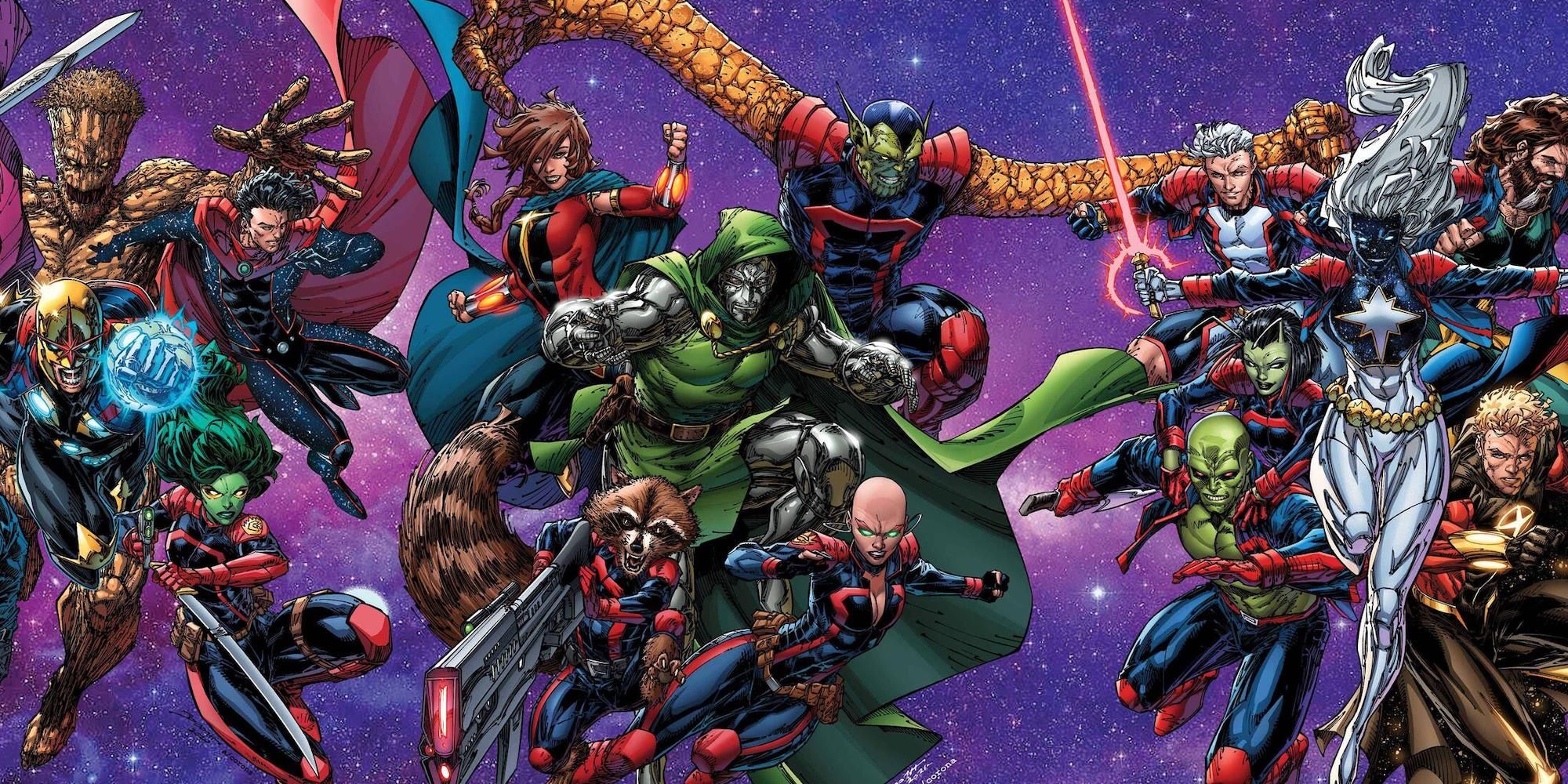 Defenders of the Galaxy Al Ewing writer spoke to CBR about how the Defenders will oppose the collapse of War Annihilation in future issues.
The Guardians of the Galaxy will expand their schedule in April, but first, they will go against the newly built Olympic gods and return to one of their largest battlefields.
Writer Al Ewing confirmed that the Defenders will return to one of the battlefields of the War of Annihilation. "At the end of the Guardians of the Galaxy # 10, Star-Lord talked about the need to go somewhere lifeless to face the Olympians – and, in the dark days of the Annihilation War, Star-Lord, Nova and Gamora evacuated a planet and ran from Annihilus' forces, "Ewing told CBR." All those who did not die have died – that planet is now a graveyard and a fitting place to finally stand. "
Continue scrolling to keep reading
Click on the button below to quickly start this article.
LOVE: The Guardians of the Galaxy are turning into Marvel's 'Space Avengers'
He continued, "It 's also a great place to breathe and count with some of the emotional ups and downs of the past year. it 's only right to stop at the place where we and the rest of the team were born' again, 'so to speak. "
In Guardians of the Galaxy # 10, Star-Lord – using his new powers as Master of the Sun – returned to help the Defenders defeat one of Knull's symbiote dragons. He then told the other Defenders that the Olympians were returning and that they were angry at Star-Lord for killing them.
Guardians of the Galaxy # 11 will go on sale on Wednesday, February 17 from Marvel.
INCLUDED: Defenders of the Galaxy: The evolution of Star-Lord could make him a strange cosmic doctor
Teen Titans: The Forgetful New Titan 52 thrives in DC's dark future
About the Author