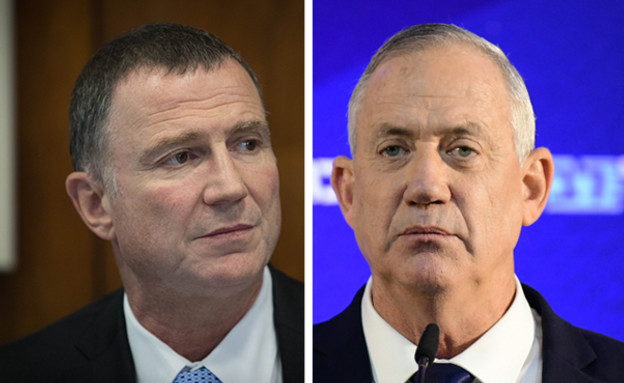 All indications are that there will be a clash in the Corona Cabinet tomorrow (Sunday) between the position of the Ministry of Health and Prime Minister Netanyahu and the position of Blue and White and Gantz.
For more updates and to send your stories – visit the news Facebook page
In the shadow of the decline in morbidity data, the Ministry of Health held a number of consultations over the weekend and ministry officials still insist that the opening of the economy, under the green label, will not take place before February 23, meaning another 10 days. On the other hand, in blue and white, it is claimed that the number of vaccinated and recovering people together reaches about 3 million people, so that it is possible to start opening the economy, at least gradually the malls and trade.
Senior Ministry of Health officials responded to these allegations and told the N12: "The battle in the cabinet tomorrow will be between winter stocks in stores and public health, we hope public health will win." In blue and white they replied: "Public health is something much broader – we will not allow ourselves to be blamed for the increase in morbidity."
In less than two weeks, Purim will take place, and the Ministry of Health has begun to think about how to prepare for it. Among the ideas that came up and were rejected: to ban attendance at a stranger's home and prevent entry to schools. They will probably finally recommend celebrating the holiday in the company of the nuclear family, alongside a ban on gatherings and celebrations.
A senior health ministry official told N12 that the real concern is about the "tishim" events and mass celebrations in the ultra-Orthodox sector. According to him, they remember what happened on Purim last year, what happened on Passover and the last holidays – and that is the main concern.
4,595 new infections in Corona in the last day, according to data from the Ministry of Health published tonight. Positive testing rate: 7.1%. The number of patients in critical condition continues to decline and now stands at 992, of whom 388 are in critical condition and 296 are respiratory. Since yesterday morning, the death toll has risen to 54 and now stands at 5,340.