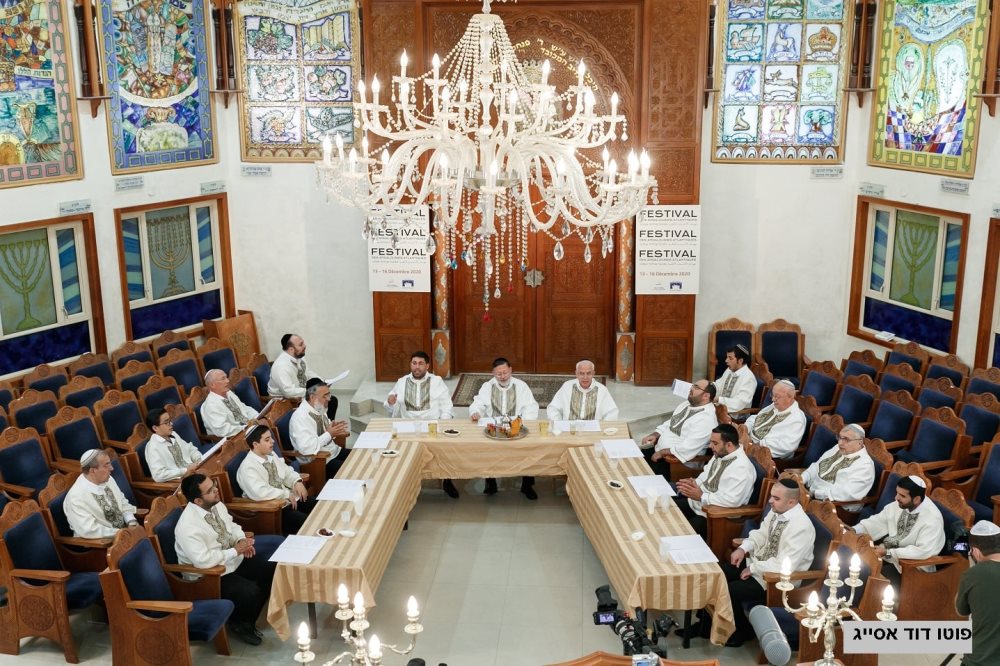 Against the background of the peace agreement with Morocco, the city of Ashdod continues to embroider and promote cultural-artistic relations with the Arab state. At the initiative of Moti Malka, a special concert of the singing of requests with the Poetry Ensemble of the Center for Piyyut and Shira-Ashdod, led by Rabbi David Edri, was broadcast last night at the 17th "Atlantic Andalusian" festival, which takes place in the city of Aswira.
The photo was taken at the Magen Avraham Synagogue in Ashdod and at the same time a ensemble of singers from the Arabic poetry festival was photographed.
Watch the second part of the festival that aired last night >>>
The Atlantic Andalusian Festival is a unique event for bringing hearts together, bringing Jews and Muslims together on one stage. The founder of the festival is Andre Azoulay, the Jewish adviser to King Muhammad VI. The Andalusian festival attracts thousands of visitors from around the world, and of course from Morocco itself. The festival seeks to give hope for a better future by virtue of the diverse cultural fabric between peoples, religions and cultures.
As mentioned, for three days, Andalusian and flamenco music performances take place in the picturesque port city of Essaouira in Morocco. This year, the festival was made possible thanks to technology that challenged most of the cultural entrepreneurs, and in rare collaboration online broadcasts are held. Professionally edited, the festival is broadcast as one concert in two parts.