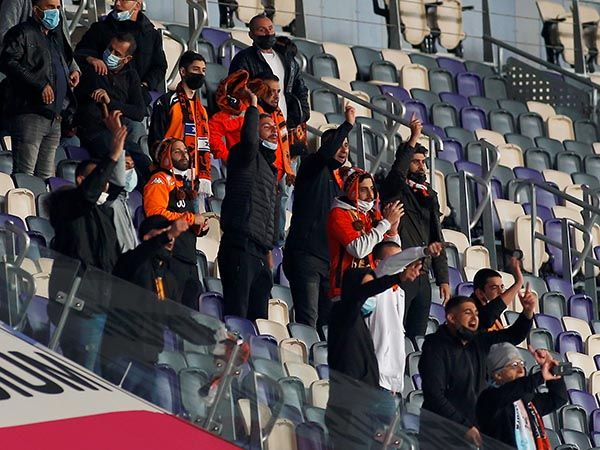 Tensions between Bnei Yehuda and Hapoel Beer Sheva are rising. Today (Friday), the management of Hapoel Beer decided not to allocate tickets to the Orange fans ahead of the meeting tomorrow (20:00) between the teams.
The neighborhood received the news with great surprise, and released an official announcement on the subject: "Despite repeated requests from us and the league director, Hapoel Beer Sheva management decided not to provide us with tickets for tomorrow's game at Turner Stadium. It is important to emphasize that according to the new crowd. To transfer tickets to the guest group, but we did hope that we could get a certain percentage of the total number of tickets, unfortunately that did not happen. "
As you may recall, the short between the two clubs began with the departure of Yossi Aboksis from the south club at the end of last January. The coach decided not to continue in Be'er Sheva, and the next day he returned for a fourth term in Barak Abramov's team.
It is important to note that Hapoel Beer Sheva is not the only one that does not allocate tickets to its rival. Maccabi Netanya fans will also not be allowed to enter Sami Ofer for a meeting with Maccabi Haifa on Saturday. The Greens claim that the decision was due to bureaucratic reasons with the face recognition system.
Yossi Aboksis. His departure ignited the fire between the clubs (Alan Schieber)
The club from the south was quick to respond to the issue: "The allegations regarding 'tension' against Bnei Yehuda are false and have no basis.
"All approvals for parts of Toto Turner Stadium were received only last night and he is still operating under limits on the number of spectators in each stands due to work on the stadium's roof."
The PSC added: "Just last night, the official approval was received from the director of the football leagues regarding the admission of 5,000 fans. "Assigning tickets to a guest audience in the northern stand would in fact cause most of the stand to be given to the away team due to the separation of chairs and the required buffering, which would have left for our fans only 3,000 tickets out of the 5,000 happy per game."
Finally, they said: "It is important to note that the club stated at every stage at which it was given the choice not to allocate tickets to the outside public, so the claim regarding" tension "against Bnei Yehuda is ridiculous."