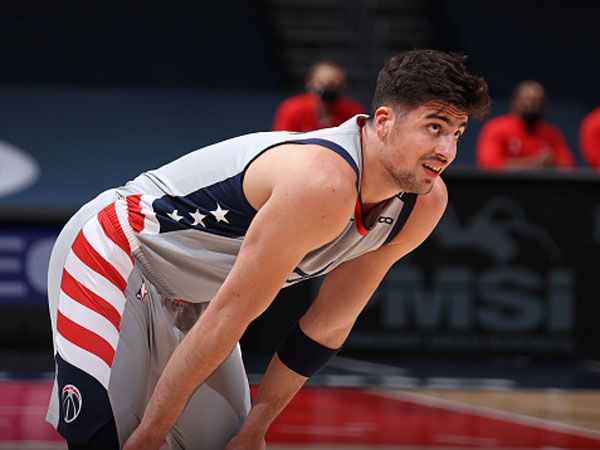 So far, to be honest, Danny Abdia has not provided too many positive memories in his rookie season in the NBA. Moreover, the last two games (against Utah and against Brooklyn) certainly did not add to the weddings of the young Washington Wizards player, who finished them with just 2 points in common and 0 of 5 from the field.
Abdia, as befits one of the promising prospects on paper in the last draft, is arousing a lot of interest in the media in Washington – where it is hoped to see him become a key player in the club's future, as is usually expected of players selected very high in the draft. In light of this and following the recent performances, it is no wonder that there is now concern about the Israeli's condition.
In the final game, which ended in a 113-106 loss to the Brooklyn Nets, Abdia partnered for just 11 minutes. And these are the dismal numbers he went home with: 0 from 2 from the field, 0 points, 0 assists, 0 steals, 0 blocks, one return ball on defense and one offense; Not a statistical line expected from pick number 9 in the draft, nor a statistical line that provokes discussion.
In the podcast "Locked On Wizards", we discussed the last appearance of Danny Abdia, and the local journalist Ben Mahitch Did not spare criticism: "He did nothing in this game. Yes, he had to play more than 11 minutes, but he must do more in 11 minutes as well. Reach the line, he never reaches the line. Attack the basket, put in "For the game. 0 points, 0 assists, 0 losses. Do something, even lose the ball. You will see that you are present on the field."
"Sometimes he disappears and it's scary to me," Mahitch added anxiously. "We saw it with Otto Porter early in his career – with how talented he was, he had a tendency to disappear. Danny must have taken the opportunity. I was disappointed with the way he played, and I understood the frustration of the team." Join a podcast, Anthony Citadino, Summed up briefly: "Aggression decreases in Danny, it's not something we want to see."
"Look you're present on the field." GETTY