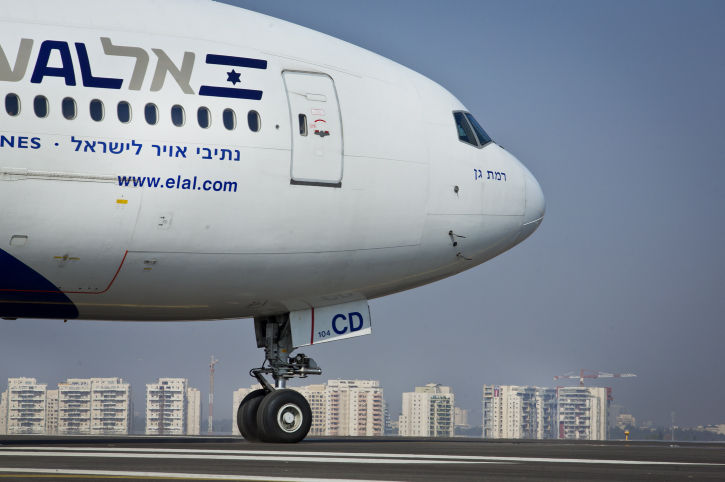 Passengers of an El Al rescue flight, which took off from New York to Israel on Sunday, were asked to enter isolation and undergo corona tests, after it became clear that 11 ultra-Orthodox passengers had forged certificates that had undergone corona tests. As involved in the affair
Passengers of an El Al rescue flight that landed in Israel last Sunday were asked to enter isolation, after it became clear that 11 passengers had falsified, according to the suspicion, certificates that had passed Corona tests.
Enter: Registration for day care centers for the school year 2007 is going online
Food Purchase Tickets: When will they be distributed? Who is eligible for assistance? How much money do you get?
You do not have to be a volunteer in an emergency organization to save a life. You can too
According to the report on the Mako website, despite the flight attendants' request, in many parts of the flight the ultra-Orthodox passengers were without a mask and some proudly said that they had obtained forged documents that allegedly made corona tests.
"They did what they wanted. They did not wear masks for many hours, stood close to our seats while praying or having conversations and no one did anything, "said one of the passengers in a conversation with Mako. "We turned to the flight attendants' staff, we asked them to make sure they wore masks, but they reassured us that everything was fine, that we were just panicking."
According to the report, as soon as the flight landed, it became clear that 11 of the passengers had contracted Corona, and dozens of passengers had been notified that they had to go into isolation and undergo Corona tests to make sure they were not carrying the virus.
The Ministry of Health involved the Home Front Command and the GSS in the affair, in an attempt to check whether the passengers had indeed forged the corona tests they had.
El Al responded: "All flights operated by the company take place according to the guidelines of the various authorities. El Al is careful to maintain the health of passengers and all crews on the ground and in the air. El Al is currently developing a concept of 'safe flight' in which tests will be performed before, during and after boarding the flight. The passengers' claims were forwarded to the operational authorities and we are investigating the allegations with the flight crew and with the station. "
Print an article