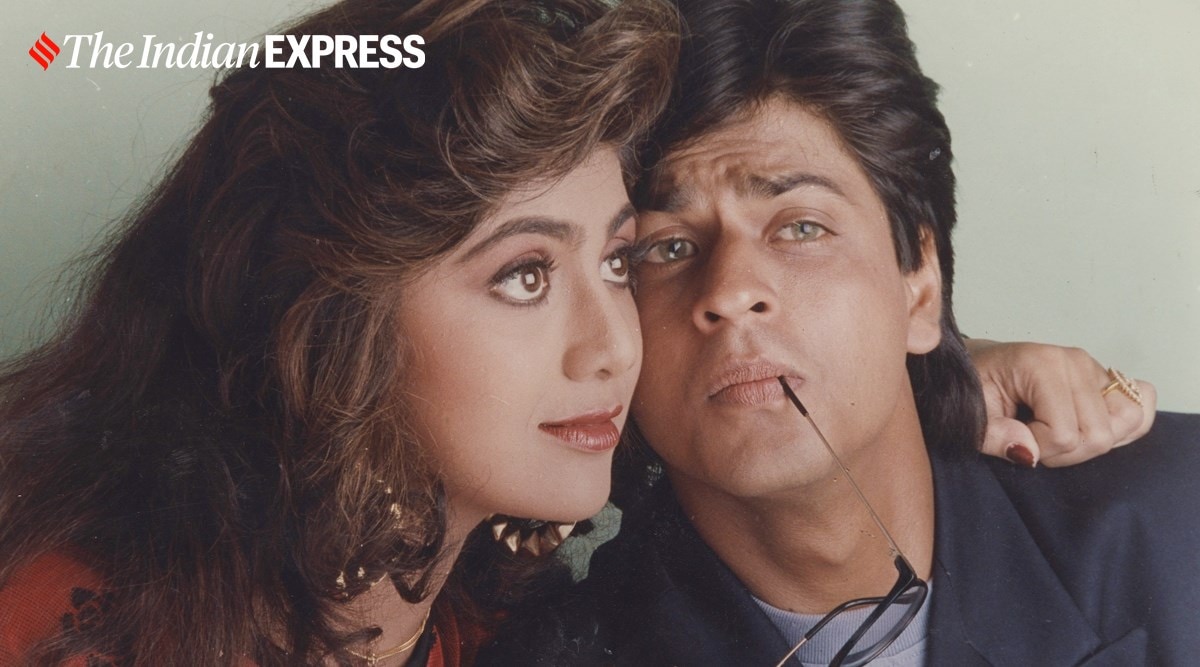 There is more to Shah Rukh Khan than Shah Rukh Khan pushing Shilpa Shetty off the building. Shilpa revealed from the camera that SRK was a helpful co-star, especially with her 17-year-old daughter making her Bollywood debut.
Shilpa, along with Anurag Basu and Geeta Kapoor, will appear on the upcoming program of Indian Idol 12. The trio will be promoting the new reality show, Super Dancer chapter 4, which they are judging. In the program, Shilpa shares a lot about how Shah Rukh helped her by syncing Baazigar songs.
"Baazigar was my first film and I was very anxious, but Shah Rukh was very sweet. He would always calm me down and help me with the sights. When we were shooting for the song "Ae Mere Humsafar" and I had to lip off the lyrics, I didn't get it right. SRK, being a gentleman that he is, immediately came in and helped me with the words and told me a way on how to get lip synchronization on the spot, "said Shilpa.
In Baazigar, Shilpa Shetty's Seema Chopra is in love with SRK's Ajay Sharma. In a plot to avenge the death of his parents from Seema's father, Madan Chopra, Ajay captures Seema who fled home to marry him. Instead he pushes her off a building, setting the events of the film.
Shilpa and Shah Rukh appeared in two popular songs from the film – "Aye Mere Humsafar" and "Kitabein Bahut Si". The two later appeared together in the films Om Shanti Om (2007) and Luck By Chance (2009).
Shilpa Shetty will judge Super Dancer chapter 4 on air at 8 PM on Sony TV. It will be followed by Indian Idol 12 at 9.30 PM.