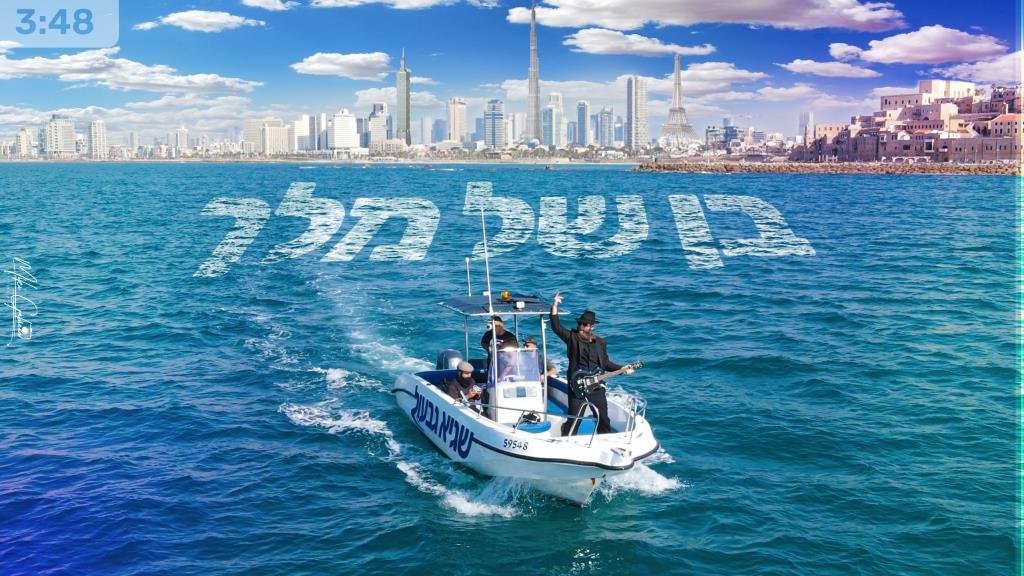 Sagi Givol, a devout rocker who kicks existing conventions, out of a special joy that breaks boundaries and definitions, began his career as a musician in an Australian rock band.
After his conversion and his approach to Chabad Chassidut, he currently serves as an emissary of the Lubavitcher Rebbe in Moshav Ahiezer in the center of the country.
Upon his conversion, he discovered a new musical world.
At gatherings and events, he plays melodies out of special stickiness, the musical sense and attraction to sacred melodies made him open the band 'Hassidika', with which he plays songs he wrote and composed in unique performances around the country.
In his play, Sagi expresses the Hasidic concept of "sacred insolence" – a Hasidic concept that says that a Jew is the owner of the reality and should not fear the darkness of exile, but gallop forward.
Now, on the occasion of Purim, Sagi is releasing the new single 'Son of a King', which connects on the one hand to the simplicity of a man, a Jew. And on the other hand, to the power and strength of being the son of a king. This is after ten years in which Sagi did not release his own original single.
Avshalom Derricks was in charge of the production and musical arrangement.
The main message of the song is that we will not forget for a moment that "this is what he will do to the man whom the king wished to visit." Despite the darkness and concealment, we are left to believe, rejoice, and sing.
credits:
Lyrics and melody: Sagi Givol | Musical arrangement and production: Avshalom Drix Voices: Sagi Givol, Shani Hayun, Avshalom Drix Mix and Mastering: Eli Melamed Keyboards and programming: Yoav Rosenberg, Avshalom Drix Electric Guitar: Sagi Givol | Acoustic Guitar: Shani Hayun, Avshalom Drix Buzuki, more, bass: Shani Hayun Orchestra: Shani Hayun Recorded in studios: play studio Photography, production and editing of the clip: Mickey Gavison | Directed and written by: Mickey Gavison Editing After: Dror Shavu | Graphics: Amir Barel PR: Mendi Cornet