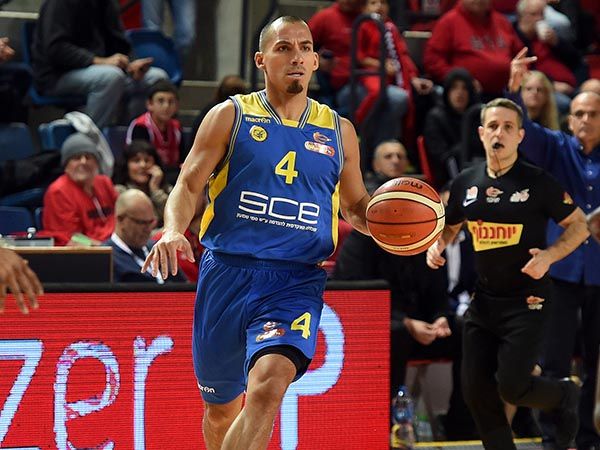 Hapoel Tel Aviv continues to change and try to upgrade the staff, and today (Saturday) added another familiar face to the staff: Paul Stoll signed until the end of the season, will land in Israel soon and after completing his isolation days will join his new teammates in red.
Stoll (35, 1.80) joins Danny Franco's side after playing briefly at Metropolitan this season, alongside Tomer Ginat, when he was signed by the team on a temporary contract. Hapoel Tel Aviv will be its third stop in Israel.
In the last two years, he played 46 league games for Maccabi Ashdod, when last season he put an impressive number of 16.8 points alongside 8.8 assists, but still failed to help Ashdod survive in the league. His resume includes a rich career, which of course includes Maccabi Haifa, with which he won the championship, Limoges, Zaragoza, Kazan, Saratov and, as mentioned, Metropolitans, with whom he played for several weeks in the EuroCup and the French league.
Against the backdrop of the expected departure of John Dibbler and Gabe York, Hapoel's foreigners will be Tyrrick Jones, Justin Tillman, JP Tokoto (still injured) Reggie Apshaw, James Young and Stoll, so Danny Franco Will select in each game four foreigners to be registered on the form.
"Paul is a veteran and experienced fighting fox," he said Danny Franco. "At such a late stage of the season, Paul's acquaintance with the league and a club like Hapoel Tel Aviv and the expectations of it have a meaningful adaptation.
Stool. Will help stabilize the Reds? (Alan Shiver)