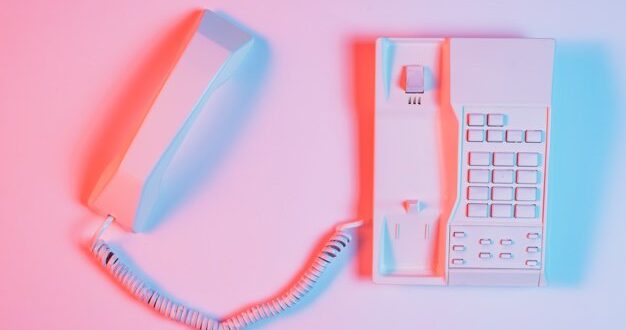 After 17 years in which Bezeq's telephony rates were not updated, a lengthy staff work came to an end, following which Minister of Communications Yoaz Handel decided to publish a hearing in favor of reducing the rates of the fixed home telephone service in the Bezeq network, as part of updating the monitoring mechanism.
The proposed tariff update is expected to reduce the cost of using Bezeq subscribers' landline home phones and save the public about NIS 400 million a year (including VAT). The move will reduce the monthly payment of telephone subscribers by about 40% from an average of NIS 50-60 (including VAT) to NIS 30-40 (including VAT) and is expected to reduce the payment that a household pays for The service is hundreds of shekels a year. According to the ministry's estimate, this is an average annual saving of hundreds of shekels per household.
The tariff update is based on the economic opinion of Prof. Reuven Gronau and Dr. Ofer Raz-Dror (VP of Economics), which indicates Bezeq's excess profits from the fixed telephone field and reduces the tariffs based on service costs.
These are the main changes proposed: a reduction in the monthly usage fee rate and the call minute rates and setting them as maximum rates. In addition, many supervised prices will be set as maximum prices (compared to currently fixed prices). In addition, as part of the hearing, the ministry's extensive regulation is being reduced. For example, in the mechanism of maximum prices, Bezeq will no longer require approval to market alternative payment baskets and promotions in the Ministry of Communications.
The Minister of Communications, Yoaz Handel, said: "Today we are embarking on a process designed to correct an ongoing consumer injustice that pertains to every home in Israel, in which we are updating the supervised prices of Bezeq's fixed telephony. After not being updated for many years, it is time to turn every stone to correct market distortions. The use of the landline phone has decreased over the years, but the landline phone service still has over 2 million subscribers. During the Corona period, the use of the landline telephone for study, distance work, and keeping in touch with family members also increased. "
The director general of the Ministry of Communications, Liran Avishar Ben-Horin, added: The update is expected to reduce subscriber payments by hundreds of millions of NIS per year.