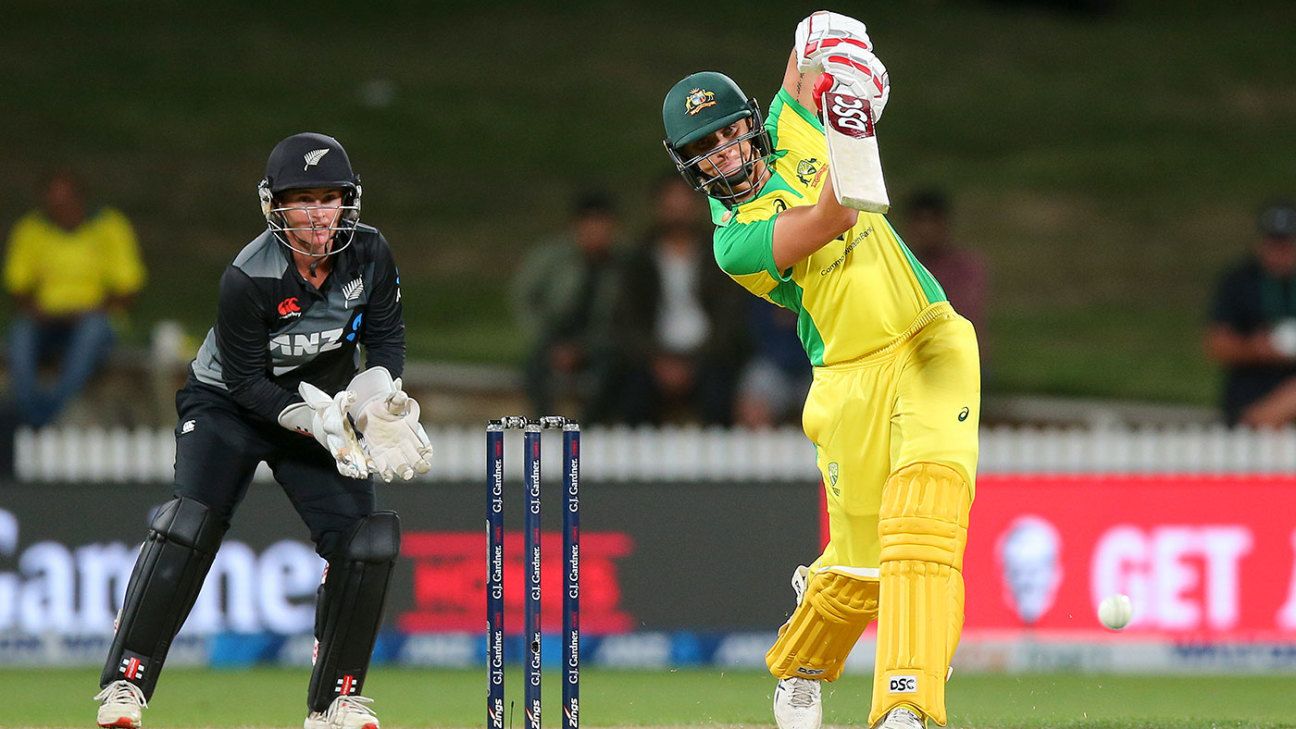 Report
The visitors fell to 14 for 3 in the chase but there is such a chance of recovery that they won with two goals left.
Australia 133 for 4 (Gardner 73 *) strokes New Zealand 130 for 6 (Satterthwaite 40, Jonassen 3-26) with six wikis
Australia was on the move but, as often as that happens, the world champions came through with flying colors to take the first T20I in Hamilton. Ashleigh Gardner walked in with the team at 14 for 3 and finished unbeaten on a brilliant 73, chewing the home run alongside the returning Ellyse Perry.
Australia had controlled the engines in New Zealand for most of the 20 petals with the home team virtually incapable of taking advantage of having eight wikis when the last five petals approaching. The loss of top winner Amy Satterthwaite was one of three quick wickets that fell although a late flower pushed the total to 130.
That looked like a much more important target when Jess Kerr and Frankie Mackay topped Australia's top three within four pets and were picked up again when Meg Lanning left. The game then went on when Gardner got a life of 30 and had such power that only a few winners went on to become the only winner.
Vlaeminck's vibrant return
Without playing for Australia since February last year, Tayla Vlaeminck got the first one over and put a maiden down where she touched 123kph. The second didn't go so well that she conceded 12 – including ball and wide – with New Zealand starting to show better intent in the Powerplay but the pace, which is between -different that she can provide, maintain. Lanning then took her back in 11th place and should have had a wicket when Satterthwaite capped a draw but Alyssa Healy, after making good ground, could not hang on the leg. square back. With her last delivery dragged for four by Satterthwaite, the final figures may not have jumped from the page but it was a performance that had ticked in many boxes.
New Zealand acceleration failed
This was better battery performance than some New Zealand ruled against England, but they could never break free. Sophie Devine threatened before picking a deep midwicket (one of two wicks in three balls for Jess Jonassen) and Satterthwaite was shaping for a final push when she found two deep midwicket balls after sending Nicola Carey for six. The 16th and 17th games, beaten by Jonassen and Georgia Wareham, went for a total of five runs while the momentum drained from the innings – Amelia Kerr woke up 29 members for 20 – before Brooke Halliday and Maddy Green helped take 32 off the final three. Carey did a good job with her wicket-to-wicket line, especially her first two runs that went for just six, and the eight between Jonassen and Wareham took 4 for 44.
Australian Wobble
Healy-led barnstorming did not begin this time. She drove a grip for his cover at the end of the first outing against Mackay's offline and then the next ball Beth Mooney put her first delivery to slip – this time Mackay in the field. Jess Kerr found a big move with her trademark, sharp entrants but it was a shorter delivery, which Rachael Haynes wore to midfield, that took the third wicket and a left a proper reconstruction work that was needed. In Lanning they have a master over it and for a while it looked like she could be the one to take the upper hand, just trying to launch Amelia Kerr down the land she had long chosen.
Gardner end
The Green ball followed around. Before taking the chance from Lanning she had made an incredible four-ball effort beforehand. Then in the time after holding the catch, the ball made its way again but had to make more ground as Gardner fired straight and as his knees dug into the turf, he did not. she can hold on. A few minutes later, Gardner hooked Amelia Kerr twice over the rope – a calculated approach from Australians to target a New Zealand trumpet card – and it was the surest swing when Gardner reached fifty from 37 balls. Four minutes after the level tried to tick over eight he was back under running ball and the game ended in style with Perry, who had calmed Gardner on strike, when she sent off continuous boundaries.
Andrew McGlashan is deputy editor at ESPNcricinfo