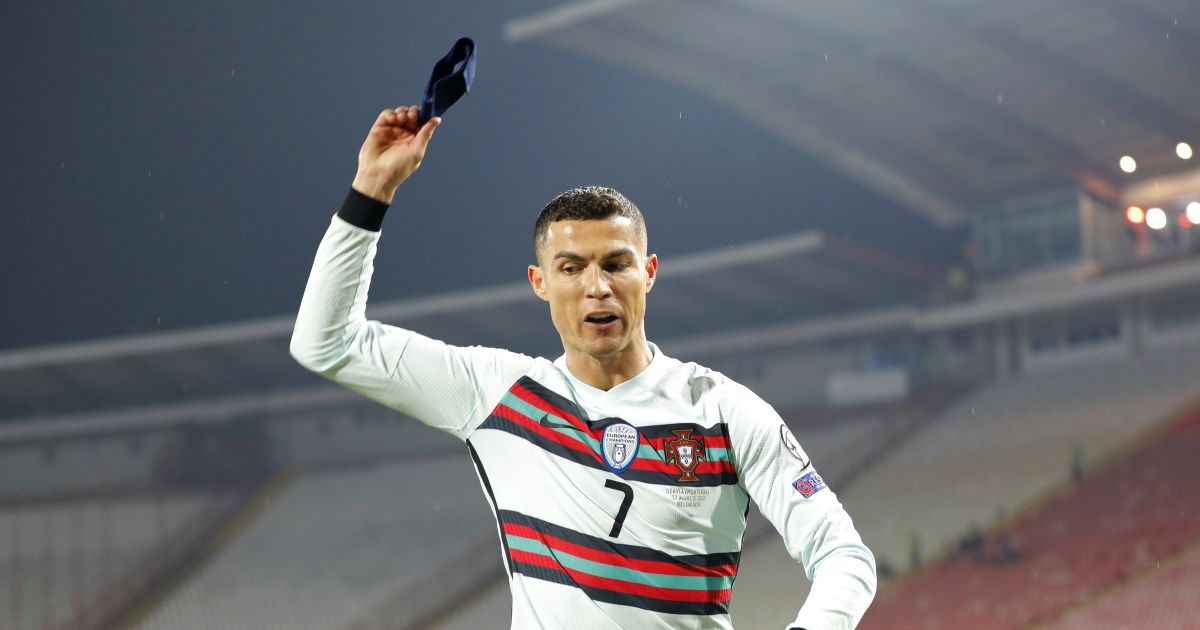 European champion furious. Portugal national team Was different from the team that played a bad game and barely defeated Azerbaijan 0: 1. Fernando Santos' team played great in Serbia and led 0: 2 with a double from Diogo Giota, but it was absorbed twice and a winning goal by Cristiano Ronaldo Disqualified in a hallucinatory way over time Claiming that the ball did not cross the goal line – 2: 2 frustrating at the end. The captain who did not stand out in both games did not imagine that he would not be able to score. Beyond that, he didn't control his nerves and threw the captain's armband demonstratively down before the end of the game.
Fernando Myra, The former brake who recorded 52 appearances for the team, was angry: "The goal was clear and the frustration understandable but Ronaldo can not throw the captain's film like that on the grass and go down to the locker room before the end of the game. It is not acceptable, certainly not a player like him. He will want to forget this evening. "
"Scandal in Belgrade" ("Marca"), "Cristiano explodes with rage!" ("S"), "Ghost Gate", "Robbery" ("Sun") and "A Huge and Unimaginable Controversy" (A BOLA) were just some of the headlines. The Portuguese website "Record" compiled all the references of the media around the world and even in Serbia India that a serious mistake was made.
Ronaldo Did not wait too long and wrote on Instagram immediately after the game: "Being captain of the Portugal national team is one of the greatest achievements and greatest privileges of my life. I always give and will give everything for my country and it will never change. But there are things that are hard to deal with, especially when we feel nation Shlomo is hurt. But we will raise our heads and face the next challenge. Come on Portugal! "
Coach Santos He said referee Danny Macquilla apologized to him after the game: "He told me he was embarrassed by the incident. I was with him in the locker room. He told me on the pitch that he would see the goal again and that if he made a mistake he would call to apologize to me and so it was. "After the game, the referees are human and they can be wrong, but that's why there is a VAR system (there are none in the qualifying games) and goal line technology."
About the game itself: "Serbia started the second half well. We controlled the game well and created situations to score again, even after the draw. Now we have to win in Luxembourg, there is no other way. We have a good team and we have to come and win. I have no explanation why they let Serbia come back. We learned the team "This is good and we knew what she could do. I warned my players."
miniature, Who did not imagine that things would get complicated like this after his duo in about half an hour, said: "We did a very good first half, we led 0: 2, we did the hardest part. "It can not happen. It is a pity that we did not win in the end, but that is what it is. We must not lose an advantage in this way and we will have to do everything so that it does not happen in the future." Anyway, a Liverpool player is hot. In 30 games this season for Liverpool and the team he has 17 goals and 15 assists. In the four games in which he started in the squad he has five goals and two assists. In contrast, Bruno Fernandez who started yesterday in the squad continues to disappoint and has only two goals in 27 appearances.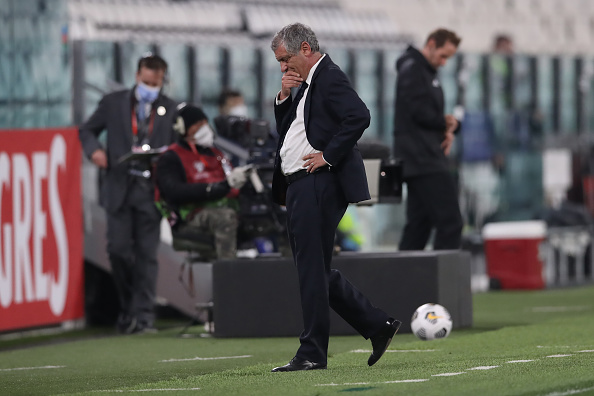 In two days Portugal will hope to leave this national team lag behind in good taste, somehow, when they host the weak Luxembourg. In any case, the European champion, who was marked as one of the candidates to win the Euro and defend her title – must improve.