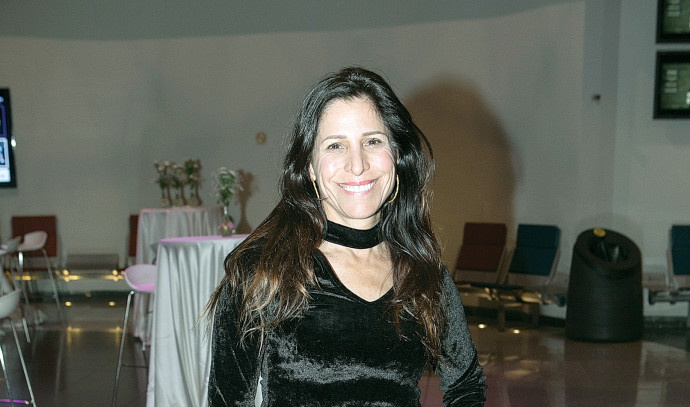 As usual, Israel oscillates between an existential catastrophe and a formidable vaccine dictatorship. There is no middle ground in trying to "save the country." A crazy pressure roller is running on every person and sector that will be quick to get vaccinated. Any other opinion is unacceptable, and is immediately tagged as Pike News.
I will reach Orna Banai soon, but first clarification: My family and I were vaccinated. But more than I am in favor of the vaccine, I am in favor of hearing any other opinion on any subject. Always. I am a freak of free speech, a junkie of democracy, sick of opposing and opposing views. Give me a lively conversation. If I have to choose between dying for sublime values ​​or dying from Corona – I choose the former. Orna Banai seems to be less popular these days than in the past. Banai is the complete opposite of Limor, the mythological character she played in "Only in Israel" and swept an entire country. Everyone loved Limor, not Orna.
Limor was an authentic Israeli figure for the time being, ignorant but graceful, with good intentions and impulsive, a family woman, but falls in love too easily with on-call studs. Limor laughs at everything, picks up; Orna takes off. Limor just wanted to see the positive and the optimistic; Orna insists on looking reality in the eye (as she sees it).
If Limor had seen Orna Banai of today, she would probably have been in the market, in shock, she would have been shocked. Banai was interviewed here 11 and claimed that the corona is not an epidemic. "It's a kind of flu," she said. She does not get vaccinated and thinks that in addition to the epidemiologists, one should listen to the opposing opinion of Rabbi Asherov, for example. Orna said she suffers from the panic surrounding the plague and thinks she should relax a bit. "What does she have," Limor would say of her, "that she should take it easy and urgent. That she should go and get vaccinated, because our king of kings, Bibi, makes sure that everyone here has a blue-and-white psychedelic vaccine. "Only someone masculine and strong will come, and not like you, Shimon," was the name of her submission partner, Erez Tal.
"Abyss" between Limor of then and Orna of today. And in this gap we are at this time. Between running enthusiastically getting vaccinated with the encouragement of the government and the Ministry of Health and questioning the credibility of politicians, doctors and basically everyone.
After playing characters in "A Wonderful Land," Banai joined "Back of the Nation," which has already gone off the air. On the way she lost a campaign when she was caught with a scandalous leftist statement. Since then she has been seen at demonstrations in Balfour, delivering speeches laden with self-conviction, leading the thousands of demonstrators towards the Torah Olive. In one of her memorable speeches she stood on stage, looked sadly at Yitzhak Rabin's portrait, spoke to him longingly and said … well, leave, no Everything should be quoted.But there was an accusation associated with the words "murder and inherit" against the right-wing government and the prime minister.Yes, it was exaggerated, full of pathos and pointless.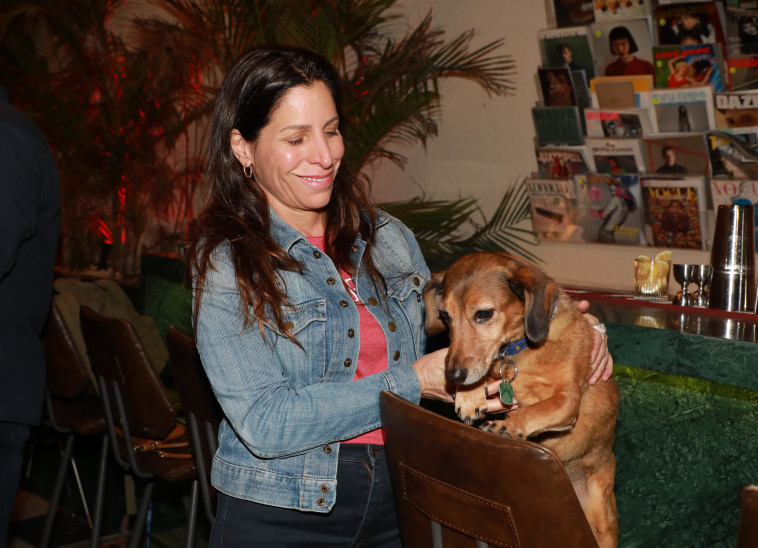 The network erupted this week against Banai because it defined itself as "Corona's denier." She got it on her head on every possible platform, including a critical and poignant article in Makor Rishon, and of course swearing and insults in private, in the procedure. Banai brings it on herself, and is therefore also considered brave. I have no pity on her, as well as on her agent, who is supposed to take care of her job. How do you deal with a talent that does not shut up, and says exactly what should not be said at the worst time?
Banai's eccentric personality clashes with her phenomenal talent. That way she will never be a presenter. Not to the bank and not to the dishwasher. Banai opposes the phenomenon of the silent artist, and even a female in the name of Shlomo Artzi. "Artists of his size must speak," she said. Perhaps it is better for artists to speak through their art. As soon as they go to demonstrate, they peel off their one-time talent, becoming another voice. Why talk if you can sing, draw or sculpt your opinions?
Both Shlomo Artzi and Shalom Hanoch have recently released painful, desperate and perhaps also comforting songs. Precisely Kalimor, Orna Banai, could have delivered a more effective critique than any speech in the square or from an interview. But her private and defiant voice also matters. Her restraint and castration, as they were this week, hit the target. Because when you silence someone who thinks differently, some begin to suspect. If you are so sure that everything is so good, then what is the problem with hearing another voice, even one that leans on some rabbi, hallucinatory and detached as it may be.
2021 Elections: All the polls, articles and interpretations of leading reporters on the Maariv website