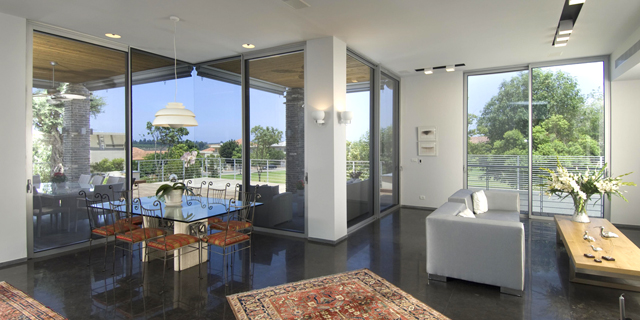 And thanks to the epidemic and closures: the closed public in homes increased the demand for aluminum products (mainly windows) of Klil in the last quarter of 2020. The company's revenues, under controlling shareholder Zuri Dabush, increased by 14.4% in the last quarter to NIS 104.8 million and net profit jumped 23% to NIS 13.5 million.
Read more in Calcalist
The increase in net income was due to an increase in the Company's revenues, as well as an increase in financing income due to an increase in the value of the Company's marketable securities portfolio and other accounting items.
It should be noted that among the factors that helped Klil improve profitability was the strengthening of the shekel against the dollar, which reduced the import of components from abroad. A strengthening of 6.6% in the last quarter of the year reduced the jump in aluminum prices by 9.4%, and helped improve the company's profitability.
The improvement in performance in the last quarter came despite the fact that revenues for the entire year decreased by 3.7% in 2020 compared to the previous year and amounted to NIS 362.7 million. The annual decline in revenues was mainly due to a change in the sales mix, along with a significant impact of the corona crisis during the closure period and restrictions on economic activity during the months of March to May 2020.
Looking to the future, from the beginning of 2021 until close to the date of publication of the reports, there was a further increase in the price of aluminum. The metal traded on the London Stock Exchange on the LME rose by 9.2% during this period. In addition, during the period in question, the shekel did not strengthen against the dollar, but weakened by 2.8%. Thus, the expectation is that prices will rise as part of global warming as we exit the corona.
Klil Industries is controlled by Tzur Dabush (64.76%) and manufactures and markets aluminum systems (windows and doors) for construction and industry. It also operates in the field of forging and shutter manufacturing. The company's market value is estimated at NIS 702 million. Since the beginning of the year, the share in Tel Aviv has risen by 16%.