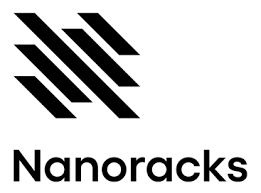 The NG-15 Cygnus spacecraft was attached to the International Space Station (ISS), carrying two CubeSats in the Nanoracks External Cygnus Deployer (E-NRCSD). The Cygnus reached the ISS after launching from Wallops Flight Facility Pad 0A on February 22, 2021 at 17:36 UTC. To mark Black History Month, the NG-15 Cygnus was named in honor of Katherine Johnson, a NASA mathematician who played a critical role in early human space flight missions.
This launch is Nanoracks 'ninth mission that provides opportunities for the use of CubeSat from Cygnus. The CubeSats on board today, IT-SPINS and MySat-2 (DhabiSat), were built by students and researchers at Montana State University and Khalifa University in Abu Dhabi.
The Cygnus will stay at the ISS for several weeks to achieve their major science and technology goals. After the Cygnus leaves the ISS, it rises to a higher altitude, where the E-NRCSD releases the CubeSats into orbit.
The CubeSat IT-SPINS was selected for launch by NASA's CubeSat Launch Initiative (CSLI) as part of the Nanosatellites-33 (ELaNa-33) educational launch, supported by NASA's Launch Services Program (LSP).
MySat-2 (DhabiSat) is the second CubeSat built by Khalifa University launched by Nanoracks. MySat-1 was launched from the Cygnus NG-10 spacecraft in February 2019. These small satellites allow students to design, implement and test software models for proof of concept and control systems.
"Building and launching a satellite is an incredible achievement. It's even more amazing that these CubeSat teams were able to do it at a time when working together was never so difficult, "said Nanoracks Mission Manager Jake Cornish. "COVID-19 has made us rethink how we can even perform normal tasks, so these people have achieved something special. We are very proud to work with organizations that push the boundaries of what is possible, and we can't wait to see what they think next. "
Nanoracks would like to thank Northrop Grumman and NASA's International Space Station Program for their continued support of Nanoracks 'work on the ISS and throughout Earth's low-earth orbit.