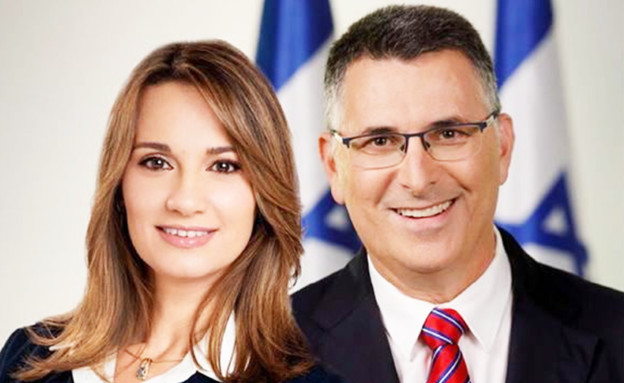 After announcing his candidacy for prime minister, Gideon Saar registered his party with the party registrar this morning (Thursday) and asked to give it the name "New Hope – Unity for Israel." Among the party's goals: activities to realize the rights of the Jewish people in Israel and to protect the values ​​of Israel as the nation state of the Jewish people that protects human rights and practices equal rights for individuals.
For more updates and to send your stories – visit the news Facebook page
Saar also set goals for his party:
Establishing the identity of Israel as the state of the Jewish people, which is a democratic police force.
Promoting the education system and making it one of the leading education systems in the world, while emphasizing excellence, reducing gaps and providing equal opportunity for every child. Strengthening the status of teacher and educator in Israeli society.
Development of the country, encouraging policies of population dispersal and strengthening the social and geographical periphery.
Encouraging settlement and agriculture in the Galilee and the Negev, in Samaria and Judea, and on the eastern boulevard – from the Golan Heights, along the
The Jordan and the Arava come to Eilat.
A free economy while ensuring a fair opportunity for all and a commitment to mutual guarantee.
Promoting reforms in all state authorities, including law enforcement and judicial systems.
Number 2 on Saar's new list, MK Yifat Shasha Bitton responded on Twitter to the party's registration. "This morning, the party registrar registered the" New Hope – Unity for Israel "party, led by Gideon Saar, who will run for the 24th Knesset. Together we will bring hope to Israel. good luck to us".
This morning, the Party Registrar registered the "New Hope – Unity for Israel" party, headed by Gideon Saar, who will run for the 24th Knesset. Together we will bring hope to Israel
good luck to us

– Yifat Shasha Bitton (@sbyifat) December 17, 2020
Polls conducted since Saar's announcement that he would run in the election have given him handsome numbers, which have only risen since Shasha Bitton joined. A poll conducted yesterday shows that Saar's party, together with Shasha Bitton, is becoming the second largest in Israel – by a narrowing margin from the Likud.
If the elections had taken place today, and Saar's party would also include MK Yifat Shasha Bitton (the poll was conducted before the announcement of its official joining) and the other parties would remain unchanged, the Likud would have won 27 seats and the party led by Saar with Yifat Shasha Bitton would have won With 21 seats and becomes the second largest party in Israel. More according to this scenario: Yesh Atid-Telam, led by Yair Lapid, receives 14 seats, and Naftali Bennett's right shrinks to only 13 seats.