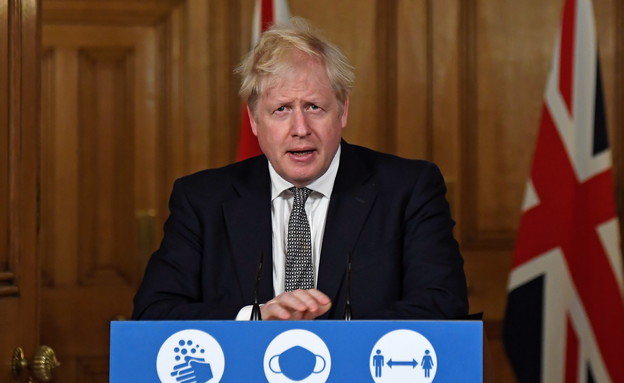 The Prime Minister of the United Kingdom Boris Johnson announced tonight (Saturday) that the capital London will enter another closure starting tomorrow. This, only two weeks after the city left the previous closure imposed on it. "The early evidence we have about the new mutation of the virus – indicates that it accelerates the spread by 70%," Johnson said.
For more updates and to send your stories – visit the news Facebook page
As part of the closure that will take effect tomorrow, Londoners will be required to stay at home, rather than leave the city, and the shops in the city will be closed. Additional restrictions to be imposed in the highest morbidity areas in the city are a ban on covering outside the nuclear family.
"With a heavy heart, I owe it to Lomner that we will not be able to continue at Christmas as planned," British Prime Minister Johnson said during a press conference on the closure. This comes against the background of the start of the immunization campaign in the UK, which was the first to vaccinate its citizens with a Pfizer vaccine.
The morbidity in London is more concentrated in areas far from the tourist areas, but despite this, the country has decided to approve another closure that will close the cafes, restaurants and bars again. "While we are reaping the fruits of scientific efforts," Health Minister Hancock said, "we must take action that will now protect our loved ones and health care workers."