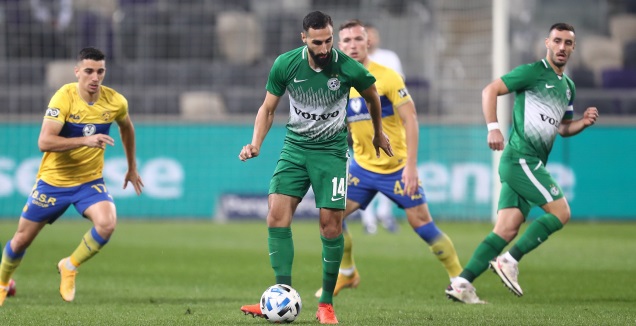 ONE System | 23/02/2021 08:16
Contact Maccabi Haifa, Jose Rodriguez, Not new to Israel. This is his second term after playing for Maccabi Tel Aviv under Jordi Cruyff in the 2017/18 season. This season he returned to the Premier League and this time also became a very significant player in the Greens' journey towards first place. Now he also serves as a kind of ambassador in the Spanish media, where they express great interest in the issue of vaccines in Israel.
After interviewing Luis Hernandez from Maccabi Tel Aviv on "Marca" on the subject, this time on "Antenna 3″, they spoke with the Greens' contact who revealed during the conversation: In Israel, they care first about the health of the citizens, then about the economy, unlike in Spain where they first deal with the economy and less with the citizens. "
Rodriguez added: "A week ago I received the second dose of the vaccine. I then felt a little chilled for one day and that's it. The next day I was like new. From the first moment vaccine complexes were set up all over the country, there were vaccination complexes near football fields. At this time I have a 29-year-old cousin in Spain who is about to die of corona, and that makes me very nervous, "with the last part of the sentence referring to the slow vaccination campaign in Spain. "Israel is the best country in managing the epidemic," he concluded in a special article on the state of vaccines in Israel.