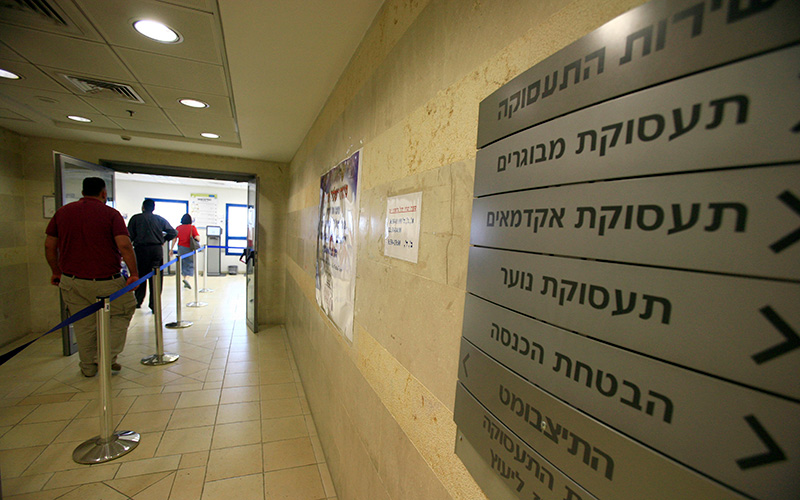 The Employment Service released alarming data today (Tuesday) regarding the state of the labor market in January, which was mostly under the third closure, and warns that the government's policy could lead to a crisis at the end of the employment period.
According to the data: In January, there was a 56.4% increase in job seekers compared to December, when 127.7 thousand job seekers were registered during the month. On the other hand, only 18.2 thousand reported returning to work – the lowest amount since the beginning of the corona crisis. According to the data: At the beginning of the month, 727.4 thousand jobseekers were registered, and at the end of the month, 823.6 thousand jobseekers were registered.
The segmentation of the data shows that of those who registered as job seekers, most were registered as a result of leaving for the IDF. 16.4 thousand were fired and about 5.2 thousand resigned.
Dr. Gal Zohar, Director of the Research and Policy Department at the Employment Service, warns of a possible crisis following the government's conduct: "The policy measures taken in Israel in the past year have focused on artificially maintaining the standard of living, through additional unemployment benefits, compared to policy measures in most OECD countries. "The focus was on the artificial but temporary preservation of vacancies. The result of the routes taken by Israel is that most job seekers do not yet feel pressure to return to work."
He said, "As the period of entitlement to benefits nears its end, the pressures will begin, which may lead to increased and more forced entry into underemployment situations (which have only been avoided so far). In such a scenario and without proactive measures, the benefits of Israeli policy paradigm may erode quickly."
The director of the employment service, Rami Graur, also demands active activity from the state: "In order to shorten the process of returning to work and accelerate the exit from the crisis, we believe that proactive, assertive and broad activity is needed to encourage return to work, especially those in the IDF." The required policy change is the proactive encouragement of returning to work and creating greater certainty in the economy, for businesses and job seekers alike. Likewise, creating or encouraging and rewarding employers for job creation is a necessary step. We have prepared a large and detailed plan and we are taking a series of steps accordingly such as cooperating with the manufacturers regarding vocational training, assisting employers in returning workers who refuse to return from sick leave, and we will open employment bureaus tomorrow to help job seekers return to work soon.
Comments on the article(0):
Your response has been received and will be published subject to system policies.
Thanks.

For a new response
Your response was not sent due to a communication problem, please try again.

Return to comment