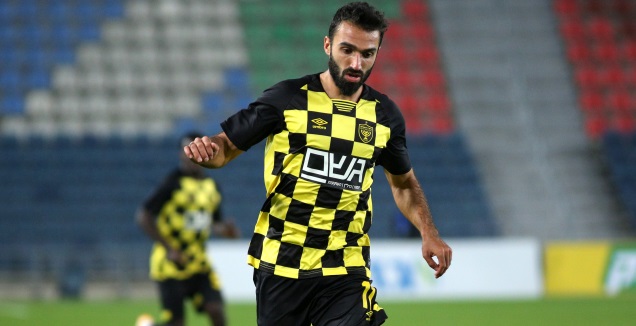 Michael Ohana (Shahar Gross)
The 26th and final round of the regular season in the Stock Exchange League is being held at this time with 5 games at the same time and at the Eleventh Stadium, Ashdod Sports Club hosts Betar Jerusalem, which is not independent and must win in order to leave a chance for a ticket to the top playoffs.
The Jerusalemites need three points (on the eve of the round with 32), but even if they get it, it may not be enough for them and they depend on the results of Hapoel B'Shlosha (34 points before the match against Bnei Yehuda) and Maccabi Netanya (34 before the corresponding match against Maccabi Haifa). When even a goal difference may determine the identity of one who rises to the playoffs.
On the other side of the confrontation, on the side of Ran Ben Shimon can be calm. The host got the ticket to the quarterfinals of the state cup and also to the top playoff. Ashdod last Wednesday 1: 2 over Betar Teddy after extra time and even earlier, finished 2: 2 with Hapoel Haifa in the league.
Even before the 1: 2 in the cup, Ashdod defeated the Jerusalemites Teddy also in the league at the end of 2020 – the goals for Ben Shimon in the same game were scored by Dean David and Fahd Bayou, who allowed in the 94th minute.
first half
'1

Referee Idan Leiva kicked off the game at the 11th Stadium