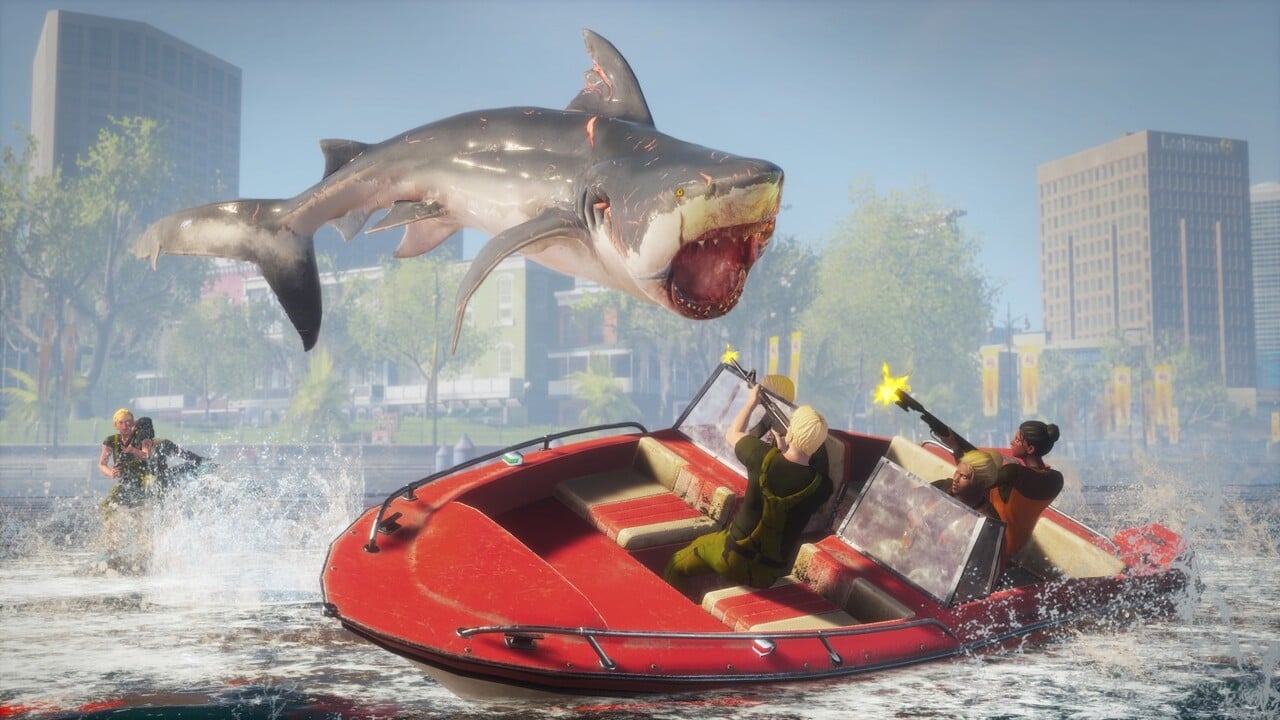 Maneater's has been slow to make the rounds this year. Originally released in May 2020, Tripwire Interactive's "shARkPG" was first announced for Switch in 2019, but saw a major delay last September, one that pushed it back into the first half of 2021.
After getting next-gen ports back in November, Maneater is finally swimming on Switch for May 25th. Within the game, we play as a female bull shark, who vows revenge on a fisherman – Scaly Pete – who kills her mother, an attack in which he also left her disfigured.
Starting as a child, we gradually begin to intimidate the open world of Port Clovis, waiting for other predators before transforming into an adult megalodon. Offering seven searchable divisions, Maneater offers a reactive world, and by creating hardship more bounty hunters will target you.
Our friends had great ideas at Push Square last year, giving it a 7/10 star on both PS4 and PS5. Saying it offers "more than enough novelty" to make the format feel fresh, we look forward to seeing how it plays on Switch.
Excited to try Maneater on Switch? Let us know.