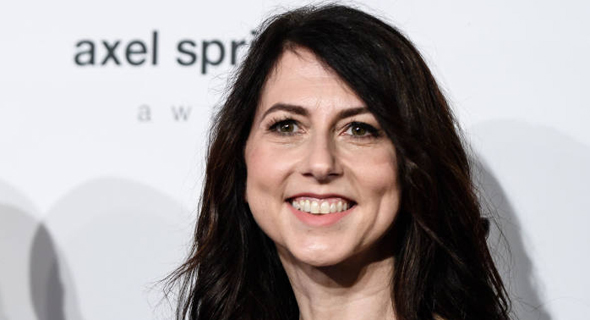 Mackenzie Scott, the ex-wife of Amazon founder Jeff Bezos, has donated more than $ 4 billion to welfare, food distribution, and emergency aid agencies within four months.
In a blog post, Scott noted that her goal is to help Americans struggling during the epidemic, and that she has transferred the money to over 380 different organizations, after considering nearly 6,500 bids.
"This epidemic is like a destructive steel ball to the lives of Americans who are still struggling. The economic losses and health consequences are even worse in the case of women, people of color and people living in poverty. At the same time, the epidemic has significantly increased the wealth of billionaires," she wrote on the blog.
Mackenzie Bezos
Photo: EPA
Last July, Scott donated $ 1.7 billion to 116 charities, and in total has donated nearly $ 6 billion since the beginning of 2020. After July's contribution she said that in doing so she intends to "draw attention to organizations and leaders who are driving change".
Scott ranks 18th on the list of the world's richest, after Huna jumped from $ 23 billion at the beginning of the year to $ 60.7 billion today – thanks to a 71% jump during this period in the value of its Amazon shares.
According to her announcement, donations over the past four months have focused on "organizations in communities that address issues of food insecurity, high levels of racial inequality, high poverty rates and low access to philanthropy funds."
A year ago, Scott signed a Giving Pledge, in which she pledges to transfer most of her money to philanthropic institutions. "I have a disproportionate amount to divide," she wrote at the time.
Receive a daily newsletter summarizing the day's news directly to your email. Click to register