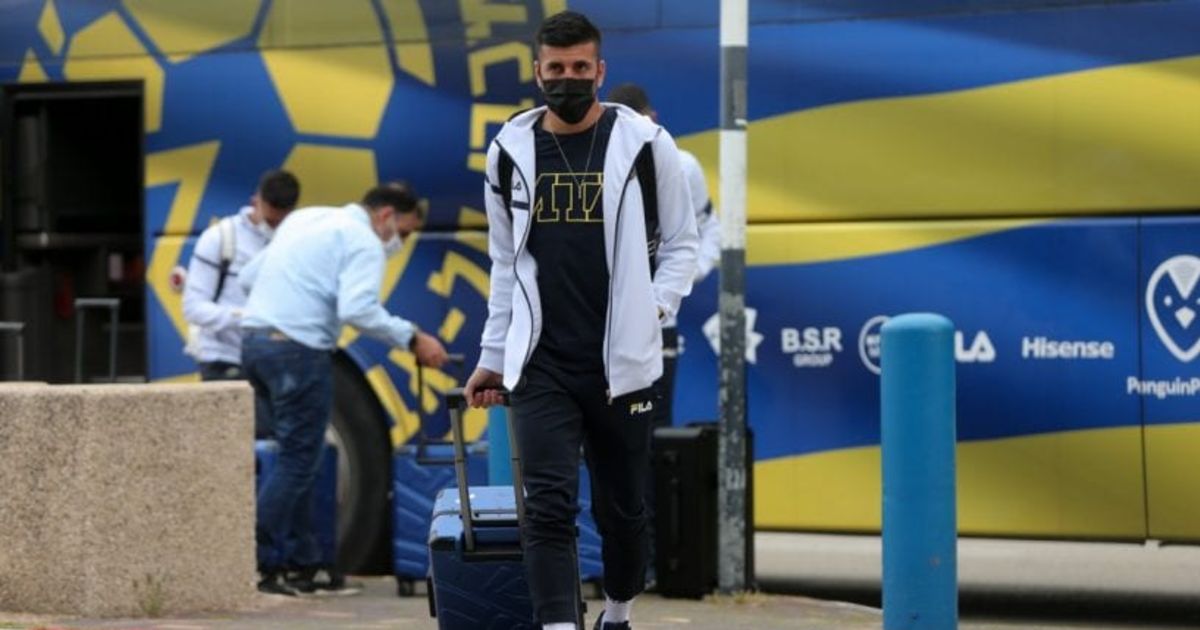 Maccabi Tel Aviv trained this morning (Tuesday) in Kiryat Shalom before leaving for Ukraine, ahead of the rematch against Shakhtar Donetsk in the last 32 rounds of the Europa League (Thursday, 19:40 in Sports1), After losing 2-0 at Bloomfield in the first game. Yonatan Cohen, who did a light rehabilitation training and boarded a flight, is unfit for a meeting with the Ukrainians and will continue to undergo treatment for his back thigh muscle injury, with the team hoping to be included in the broad squad for the game against MS Ashdod this coming Monday.
Coach Patrick Van Leven is making efforts to instill motivation in his players, following what he said after the victory over Hapoel Beer Sheva in the Cup: "The chances are 50% for each team." The Dutchman is still not closed on the squad and will make the final decision only after the concluding training session tomorrow. Among the players understand that Van Leven may surprise in the squad as he did on Sunday against Beer Sheva, when he made eight changes in the 11 he started against Shakhtar three days earlier. Apparently, Eitan Tibi, Luis Hernandez, Andre Geralds, Dan Glazer, Alexander Peshich and Tal Ben-Haim may return to the squad and the team does not rule out the possibility that Matan Baltexa and Sharan Yeni will open.
It should be noted that even in the event of relegation, Maccabi Tel Aviv will put a grant of 550,000 euros into the coffers, when if it succeeds in achieving a heroic victory and qualifying for the quarterfinals, the grant will be doubled.
Avi Reikan He told the club's official website ahead of the game: "We saw in the first game that we are playing against a team at a very high level with quality players. In the first game we proved we can deal, unfortunately the result is not in our favor, but we travel with a lot of faith to show we have a lot to give At these levels. We are two goals behind, but you do not know how the game will develop. Experience is very important and there will be difficult moments in the game. We will have to bring a lot of hard work and suffer sometimes. In the big moments you suffer and need to know how to take it to good places. "Also to influence the pitch. It is important for us to show that we can score goals."
For that Shakhtar will host with an audience The player added: "Nice that the crowd is back on the pitches, it would have been much nicer if in the first game our crowd had supported us. We feel the lack of support, it would be nice to see people and play with the crowd after a long time. We will try to take it to our best places as much as possible And we hope that our fans will return as soon as possible. "