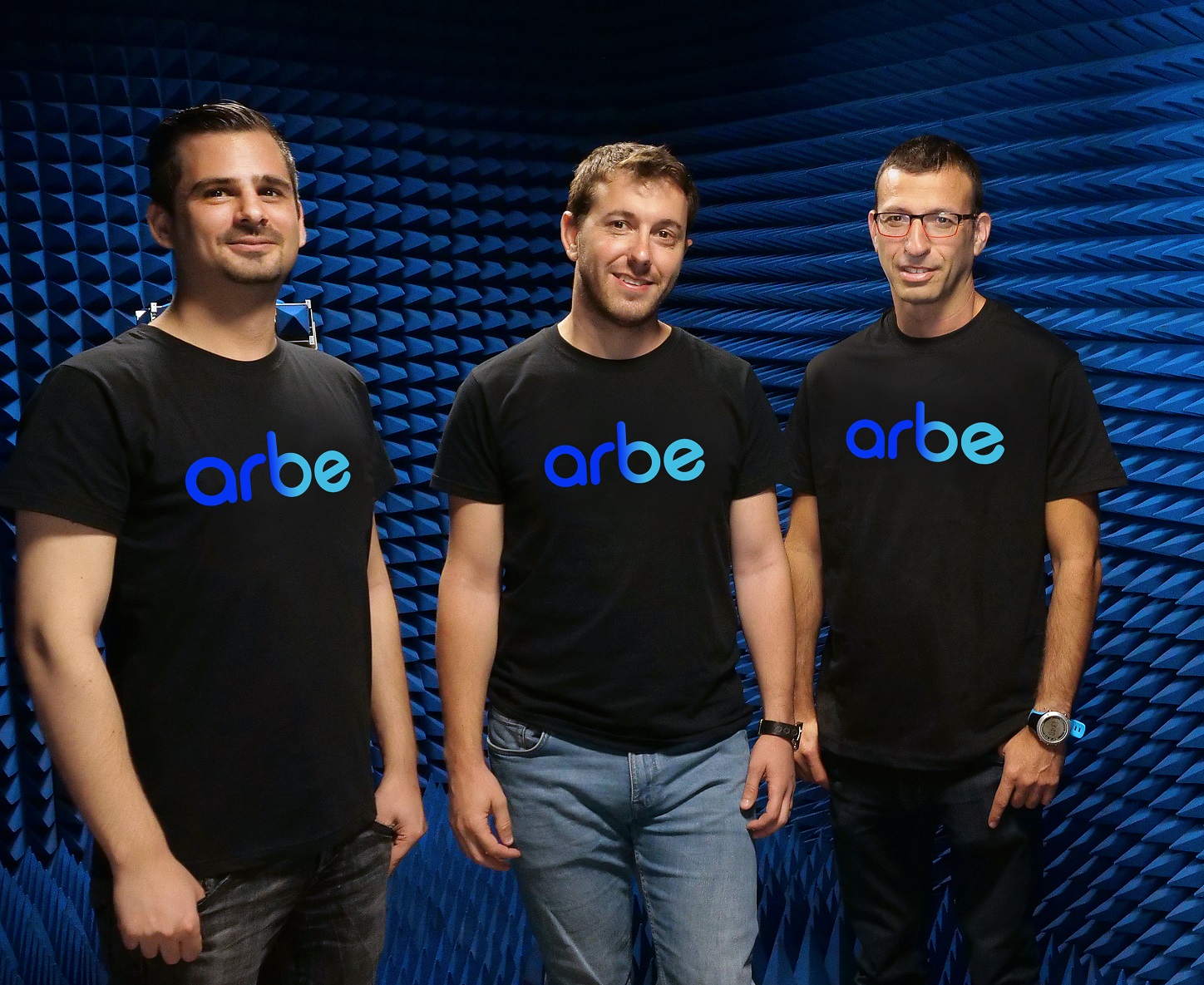 Locust Robotics will merge with Industrial Tech Acquisitions * to form partnerships with over 26 automakers, Tier 1 companies and smart transportation companies
Locust Robotics, a provider of advanced radar solutions, announced today that it has signed a merger agreement with Industrial Tech Acquisitions, Inc. (NASDAQ: ITAC), a publicly traded special purpose acquisition (SPAC) company. Upon completion of the acquisition, the combined company will operate under the name Locust and the stock will be listed for trading on NASDAQ under the symbol ARBE.
Locust, founded in 2015, is leading a radar revolution that already allows for the construction of reliable and safe assistance systems for drivers, while paving the way for fully autonomous driving. The company is the first in the world to develop a high-resolution radar for vehicles, which presents a picture 100 times more detailed than that of the radars currently on the market. Locust technology solves the failures of vehicle sensors that have caused autonomous vehicle accidents in recent years, and provides complete safety for drivers as well as vulnerable users in the vehicle environment, including pedestrians and cyclists.
The chipset developed by Barba contains the largest array of channels in the industry with 48 RF reception channels and 48 transmission channels, a dedicated processor chip, alongside an AI-based radar information processing solution. The solution of locusts ready for mass production at an attractive price for the automotive industry, works well in the most challenging extreme scenarios and in all environmental conditions.
Automakers and Tier 1 companies are currently developing the next generation of their radars based on the groundbreaking technology of locusts, which also supports a variety of other applications, including autonomous taxis, robots and autonomous delivery vehicles, commercial vehicles, industrial vehicles, and more.
Kobi Marenko, CEO of Locust, said: "The merger of Locust and Industrial Tech Acquisitions will enable us to realize our vision, of creating an autonomous future using radar technology that will lead to real road safety, while ensuring commercial feasibility. We are very pleased to partner with ITAC, whose significant experience in building and investing in advanced technology companies will help bring our groundbreaking technology to a wider market. "
Scott Christ, Chairman and CEO of Industrial Tech, said: "Locust is the market leader with an initial advantage in developing high-resolution radar technology. The company is at an impressive breakthrough point with a technological platform and performance and efficiency that are on the order of magnitude in relation to existing in the market. Locust's business model enables rapid growth, high profit margins and commercial success, and chip manufacturing in an outdoor plant enables locusts to expand rapidly in the automotive and smart transportation markets. We are very pleased to be collaborating with members of the company's leading team, who have a proven track record as managers of public companies, and have established a technology business ready to lead the market on a large scale. "
More information about Locust's operations and financial performance is provided in an investor presentation provided by Industrial Tech through an ongoing report on Form 8-K ("Investor Presentation") today to the Securities and Exchange Commission ("SEC"), which can be viewed at SEC at www.sec .gov.
Transaction Review
The subsidiary will have a pro forma capital value of approximately $ 573 million and a company value of approximately $ 723 million at closing. Assuming no redemptions are made by Industrial Tech shareholders, the transaction is expected to yield gross returns of up to $ 176 million, including a total of up to $ 76 million in cash held in Industrial Tech's trust account.
The deal is also supported by a $ 100 million PIPE investment anchored by institutional investors including M&G Investment Management, Varana Capital, Texas Ventures, Eyal Waldman and other investors whose names will be announced later.
All of Arba's current shareholders will transfer the full holdings of their existing shares to the combined company. The transaction, unanimously approved by the Board of Directors of Locust and Industrial Tech, is expected to close in the second quarter of 2021, subject to shareholder approval, and other acceptable closing conditions. Upon completion of the acquisition, Locust will retain its experienced management team, with Kobi Mrenko as CEO, Noam Arkind as Chief Technology Officer (CTO), Ram Makhanes as Chief Business Officer (CBO), and Danny Klein as Chief Financial Officer (CFO).
More about locusts in CHIPORTAL