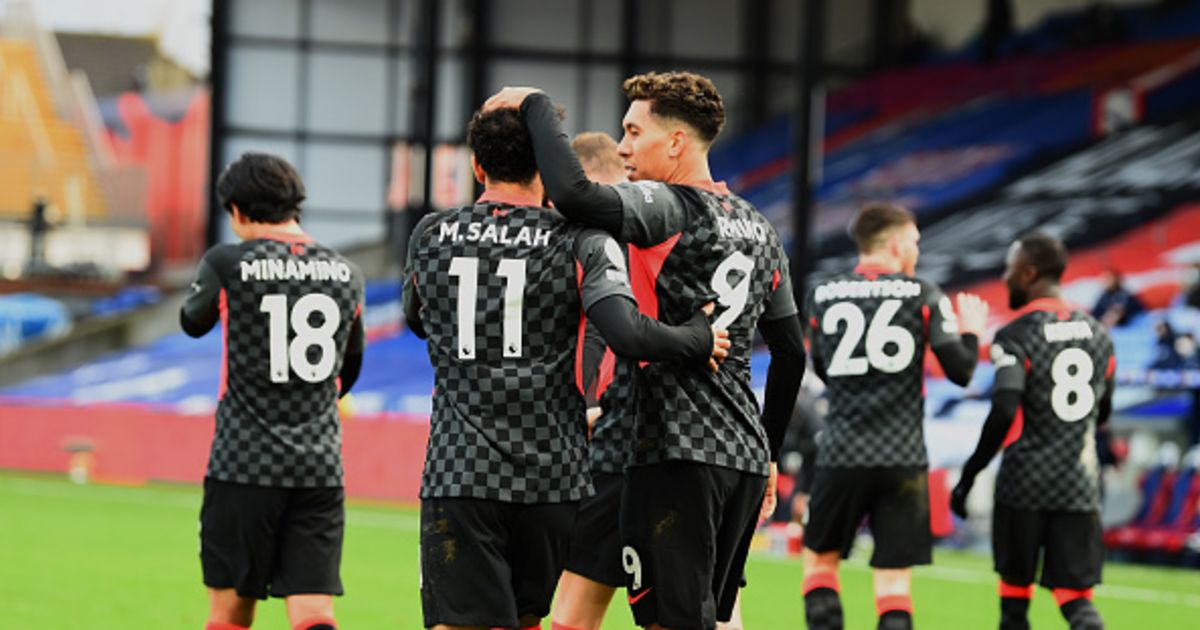 It is true that the corona era has led to a kind of "madness" when it comes to world sports, but not every day a football game ends in a one-sided result 0: 7. This is the magnitude of the defeat that Liverpool inflicted on Crystal Palace today (Saturday) and it turns out that beyond the unusually crushing victory, the history of the rivalry between the teams points to a particularly dismal history for Palace, many of the darkest games they have ever known were against Liverpool. In addition, Jürgen Klopp and the stars in his team recorded some impressive records and landmarks tonight and we have put them all together for you below.
Liverpool's 0: 7 numbers on Crystal Palace
7 – Each of Liverpool's seven goals today was scored by a different player, something that has never happened in the history of the Premier League.
3 – For the first time in the Premier League, Sadio Mane, Roberto Firmino and Muhammad Salah scored and cooked all three in the same game. None of them completed 90 minutes today. By the way, the last time the three of them won the same game, came against Crystal Palace.
Firmino, Salah and Mane all scored and assisted in the same game for the first time in the Premier League.

Lethal 🔱 pic.twitter.com/2MJFa3Bbia

– ESPN FC (@ESPNFC) December 19, 2020
127 – This is Jürgen Klopp's 127th victory in the English league as Liverpool coach. The German overtook Rafa Benitez and became the manager with the highest number of victories ever at the club.
7 – For the first time ever, Liverpool won an away game by seven goals. This is the second highest victory in the history of the Mighty Reds since the 0: 9 over the same Crystal Palace in September 89 '.
6 – This is Liverpool's sixth straight away win over Crystal Palace. Only against Norwich did the Merseyside achieve a longer streak, one that is still active and has seven wins, while also against Aston Villa they recorded a streak of six that was interrupted last year.
1 – Takumi Minamino scored his Premier League debut, his 18th appearance in the Mighty Reds uniform and his fifth attempt for the frame.
Jürgen Klopp has now won more Premier League games (127) than any other Liverpool manager in the competition's history, overtaking Rafa Benítez.

Breaking the record with a BOOM. 💥 pic.twitter.com/ldhhLJtc8q

– Squawka Football (@Squawka) December 19, 2020
125 – Minamino's goal was Liverpool's fastest in an away game in the Premier League (two minutes and five seconds) since November 2014. Even then Crystal Palace stood in front and the one who scored was Ricky Lambert.
7 – Sadio Mane has scored in all of his last seven league games against Palace. Apart from Robin van Persie who found the net in eight consecutive encounters with Stoke City, no player has recorded a longer streak in the English league. The Senegalese have 10 goals in 12 games against Palace.
10 – Mana has a streak of ten games without a goal in all competitions, his longest since arriving at Liverpool.
7 – Liverpool registered an away top-flight win by a margin of seven goals for the first time in their history, while it was their first seven-goal league victory since a 9-0 win over Crystal Palace in September 1989. Domination. pic.twitter.com/OWScT0qaqy

– OptaJoe (@OptaJoe) December 19, 2020
3 – This is the first time Liverpool have scored three goals in the first half of an away game in the English league since December 2017. Two of the three cases in which they have done so before, were against Crystal Palace.
7 – This is the first time in history that Crystal Palace conceded seven goals in a home game.
5 August 1994 was the last time Crystal Palace conceded at least a five in a home game in all competitions. It happened in a 6: 1 defeat against, you guessed it, Liverpool.
Palace Crystal Palace have conceded 5 goals in a PL home game for only the second time. Previous occasion was a 6-1 defeat in Liverpool in August 1994 pic.twitter.com/XTTD6RQuBB

– Sky Sports Statto (@SkySportsStatto) December 19, 2020
17 – Muhammad Salah and Roberto Firmino count 17 cooks to each other in the Liverpool uniform, the second most prolific duo in the club's history after Robbie Pauli and Steve McManman.
3 – With the double and cooking he provided today after coming off the bench, Salah became the first substitute to be involved in three goals to win Liverpool in a league game.
2 – Firmino won a double in the Premier League for the first time in almost a year, when the previous time was on December 26 last year, against Leicester. The Brazilian also had a 21-game unbeaten streak in all competitions, which has lasted since January.
150 – Trent Alexander-Arnold became the second youngest player in Liverpool's history to reach 150 appearances in the senior team, after Michael Owen.