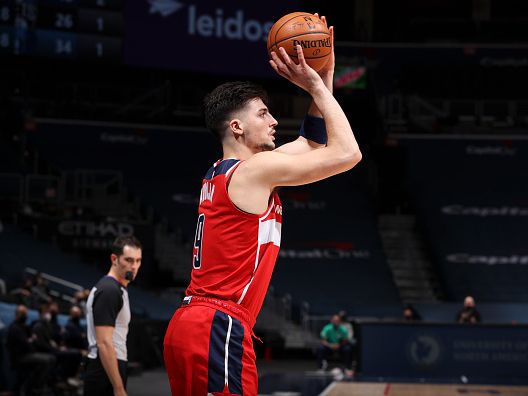 When the schedule for the 2020/21 season was published, the Israeli audience was waiting for this moment: now (Direct on 5 SPORT), Danny Abdia meets LeBron James and the Los Angeles Lakers champion for the first time. Washington comes into the match after four straight wins, while the Lakers have lost their last two home games against Brooklyn and Miami.
"Everything is starting to connect," the Wizards star said Bradley Bill After the recent win in Portland, however, it is likely that Abdia will not so much connect to this statement, at least personally. The Israeli who lost his place in Scott Brooks' quintet seven games ago is learning up close how Rocky's growing pains feel.
Abdia counts nine consecutive games with a single-digit number of points, in none of which he scored more than 33% off the arc. In fact, in those nine games the forward stands at 6 of 31 out of three (19.3%). In the last game Abdia played 11 minutes (the least of the season) and finished with 1 of 1 from the field.
The team's winning streak from the capital began against Boston with Brooks' change in the top five, who decided to start with Garrison Matthews and Moe Wagner. Alongside the two, against the Lakers, of course, also Russell Westbrook, Bill and Roy Hachimura, who won praise after the last victory. Frank Vogel, on the other hand, will have to make do without Dennis Schroeder (isolation) and Anthony Davis (injury).
Premiere of Abdia at Staples Center (Getty)
LeBron is ready too (Getty)
the progress of the game:
The Los Angeles Lakers opened the game with LeBron James, Cantevius Caldwell Pop, Wesley Matthews, Kyle Kozma and Mark Gasol. Washington with Russell Westbrook, Bradley Bill, Garrison Matthews, Roy Hachimura and Moe Wagner.
Washington opened the game with the goal of attacking the ring and not throwing too many threes that would allow the champion to run. 10 of her first 12 points came from the point, and in the first timeout she was 13:12 behind.