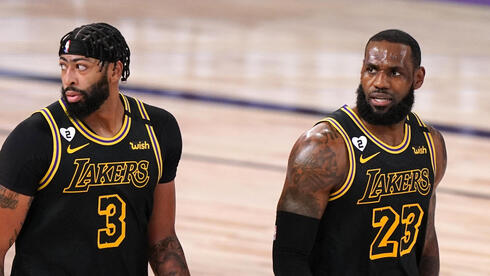 In five days it's happening – the NBA season will officially kick off. Meanwhile, the teams are continuing with the preseason games and those who got on the floor tonight (Wednesday-Thursday) for the first time are LeBron James and Anthony Davis, who were rested for the first two games of the Los Angeles Lakers.
The champion defeated the Phoenix Suns 107: 112 mainly thanks to a fourth quarter from the movies in which she scored 43 points and absorbed 24. LeBron had just 15 minutes and finished with 11 points on 4 of 10 from the field, Davis played 18 minutes and scored 10. Kyle Kozma led the Lakers with 23 points, shares Horton Tucker, who continues to impress, scored 18.
Phoenix, who started the game well and led 21:25 at the end of the first quarter, disappeared in the second and went down to the break with a 53:44 lag. In the third quarter, the host came back big (won 16:39) and led 69:83, but as mentioned disappeared in the last 12 minutes. Diandra Eyton led the loser with 21 points and 9 rebounds, Devin Booker added 16. Chris Paul scored just 4 points but picked up 8 rebounds and handed out 8 assists.
Denver beat Portland 95: 126 a lot thanks to 19 threes that scored 41 percent. Nikola Jukic flirted with a triple-double – 12 points, 11 rebounds and 8 assists. Overall, the Nuggets shared the ball fantastically with 39 assists. Paul Millsap led with 18 points. Robert Covington finished with 15 for the loser, who had a bad shooting day (37 percent from the field).
In more games: New York Knicks – Cleveland 93: 100, Oklahoma City – Chicago 124: 103.