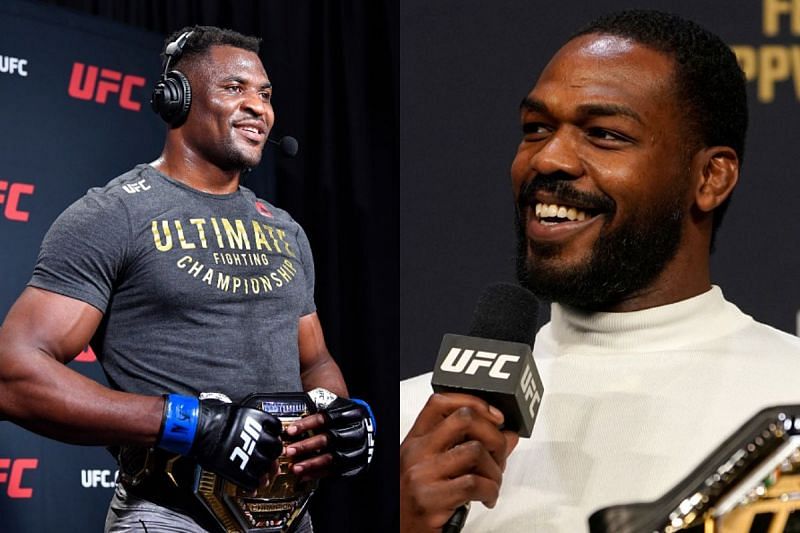 Jon Jones has been witnessing a shift to heavyweight for nearly a year now. Following Francis Ngannou's victory over Stipe Miocic tonight, 'Bones' are ready to challenge the new camp if the money is right.
The former light heavyweight champion tweeted saying "show me the money" shortly after Francis Ngannou KO'd Cleveland's Stipe Miocic. 'Bones' agreed with UFC reporter Joe Rogan, who marked Jones vs Ngannou the biggest fight in UFC history. Jones also tweeted "Lets play baby", which he later posted.
For the transition to the 265-lbs branch, Jon Jones will certainly negotiate with the UFC for fair compensation. Let the P4P No. 1 off the LHW title last year after reporting he did not get paid enough with the promotion.
After the bold move, UFC president Dana White agreed that Jones would retire from LHW and run the overweight title next. Speaking of ESPN's First Take, White confirmed that Jones will be the next line-up towards the UFC 260 winner:
"Jones has been training for this level for a while now. He's been putting on weight … and preparing to move up to heavy weights. I'm sure he'll keep an eye on me. on Saturday night and then, whoever wins, we'll find out when this fight takes place, assuming what makes sense, Jones vs. winner (of UFC260) sometime in the fall, "said Dana White.
But it looks like Jon Jones will not agree to fight Ngannou only if the UFC reveals a winning deal. The old hero is desperate to go against the new hero for the right amount of money:
Jon Jones confirms a jump to Heavyweight next
Dana White is not sure how things will turn out if Jon Jones enters the cage with Francis Ngannou. After the horrific loss at Ngannou tonight, the UFC president jokingly said Jon Jones should consider moving to 185 lbs.
Jon Jones responded quickly to Dana White 's comments on Twitter. 'Bones' said he has been gaining weight over the past year just to make his UFC heavyweight debut.
Published March 28, 2021, 10:59 IST