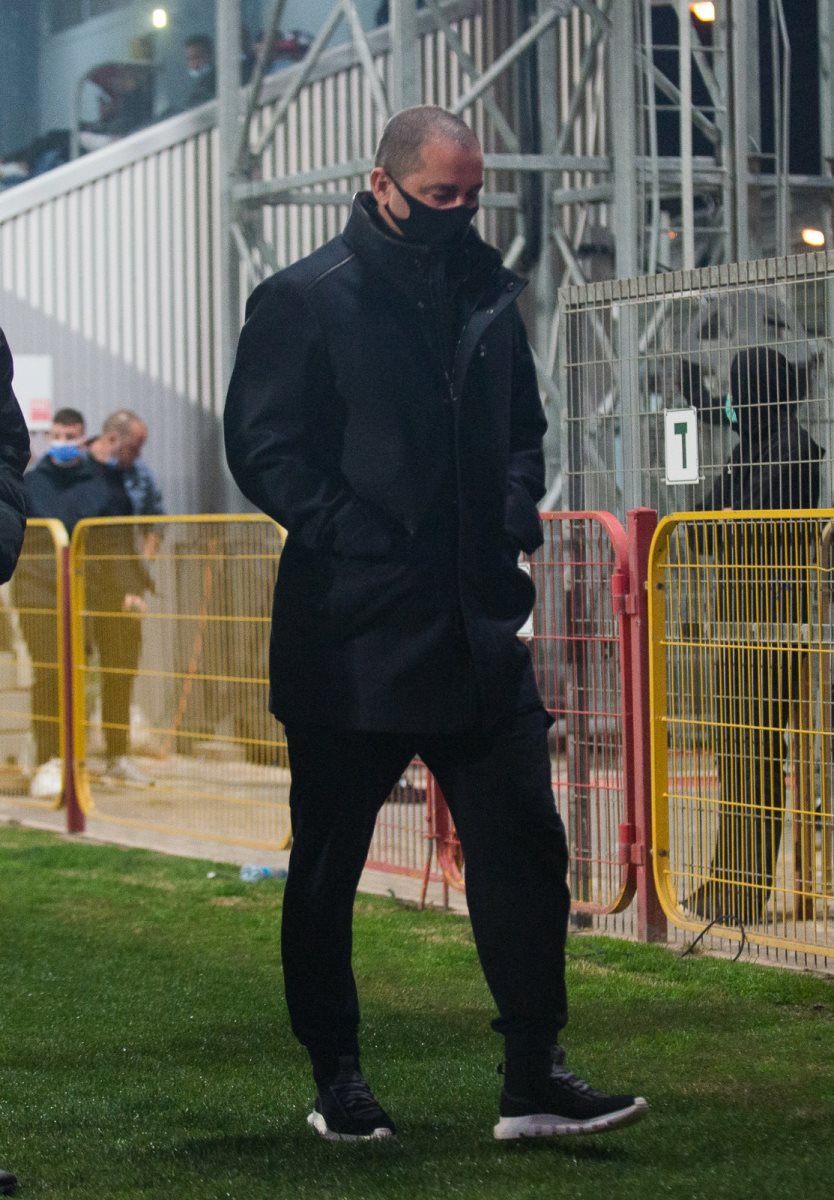 Back in the game against Sakhnin, Ashdod are sure that in the past such games Ashdod would have lost, which also happened almost at the same goal in the time period that was disqualified, but Ashdod managed in its bad game, to keep at least a point.
Ramzi Spori made his debut in the Ashdod team and was lukewarm, but in Ashdod they are sure that he will still give a very good output and the deal will pay off for them.
What has been in the headlines quite a bit lately is the transfer of Ran Ben Shimon from Ashdod to B.S.
Ben Shimon has not asked to move to BS now and has already made it clear that he is committed to Ashdod and will continue as coach next season as well.
Ashdod coach Ran Ben Shimon Said after the game: "It was clear it was going to be a tough game. We played against a team that is fighting for its life.
There was an exceptional attitude, the guys moved the ball patiently and everything. There are games where you score this goal from half mode and there are games that do not.
I am proud of the players, Ashdod has lost in games like this in the past. We controlled the game for 90 minutes. The operations were difficult because Sakhnin knows how to make a very good defense. "
On Ramzi Spori: "Everything that happens in the group I am in favor of. There was a somewhat complex situation and there were no choices. Sagiv Yehezkel made a tremendous contribution, he improved and improved us.
He's a lovely guy, connected to this place, set off. I wish him every success. We have good players and an excellent staff that can do amazing things and we will only talk about Ezekiel from now on. "
He added about the game: "We are not changing our goals. At the moment the goal is to get into the top playoff. This is the only stated goal. After that you will contact me and I will give you another answer."
Contact MS Ashdod Roy Gordana: "We are never happy with a draw, it was a very difficult game. Sakhnin is a disciplined team, it is difficult to break it. I am glad that we kept the 0-0 because there were games we lost in the past.
This is not such a bad result for us. I do not want to talk about who is missing. We are only looking at the game against Kiryat Shmona on Thursday. We only mark close targets. "
Jack Ben Zaken himself spoke "at the gate of Shabbat" on the sports channel and was unequivocal on the subject of Ben Shimon: "It is a pity that there will be a discussion on Ran's issue because there is no deal, "Ben Zaken told Sha'ar Hashabbat.
"There is an abysmal difference between a player and a coach, and in no situation will he be released to Be'er Sheva as long as it is up to me. If that happens, I promise I will leave Israeli football."
2020-2021 Premier League football table
Location Playing points
| | | | |
| --- | --- | --- | --- |
| 45 | 21 | Maccabi Tel Aviv | 1 |
| 44 | 20 | Maccabi Haifa | 2 |
| 35 | 20 | MS Ashdod | 3 |
| 31 | 21 | Hapoel B'Sh | 4 |
| 29 | 18 | Maccabi Petah Tikva | 5 |
| 27 | 20 | Maccabi Netanya | 6 |
| 25 | 17 | Urban KS | 7 |
| 25 | 21 | Hapoel Haifa | 8 |
| 23 | 17 | Beitar Jerusalem | 9 |
| 22 | 20 | Hapoel Kafas | 10 |
| 19 | 20 | Hapoel Tel Aviv | 11 |
| 19 | 20 | Bnei Sakhnin | 12 |
| 18 | 19 | Hapoel Hadera | 13 |
| 16 | 18 | Bnei Yehuda Tel Aviv | 14 |