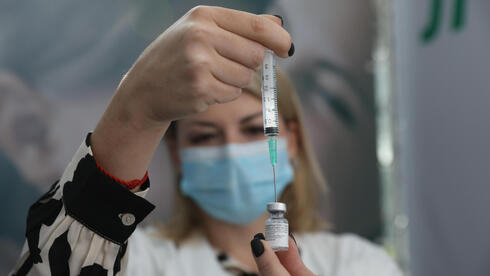 Israel on Tuesday saw the number of critically ill COVID-19 patients fall below 500 for the first time since December, with the tally standing at 499.
According to the Ministry of Health, 942 new coronavirus cases were diagnosed Monday. With 57,000 tests completed, Israel's infection rate is now at 1.6%.
The national COVID-19 death toll reached 6,114 deaths, with 12 people succumbing to coronavirus-related complications Monday. Since the beginning of March alone, 339 people have died from COVID-related complications in the country.
The Military Intelligence Task Force on coronavirus said Tuesday that the country's favorable rate is declining.
The country 's reproduction number (R), which shows how many others are infected with the virus, has also dropped to 0.6 – a sharp decline since the beginning of the month when it rose to 1.
Despite the encouraging numbers and the success of the Israeli coronavirus vaccination campaign, the MI action group said widespread infections were still possible and warned Israelis not to step in on Election Day. and during the Easter holidays which begin on Saturday.
Since the launch of the world's best vaccination campaign, Israel has received more than 4.5 million of its population receiving both doses of the vaccine, with more than 5 million receiving at least the first injection .
More than 12,000 Israelis received the first dose of the COVID-19 vaccine on Monday and more than 38,500 people received the second dose.