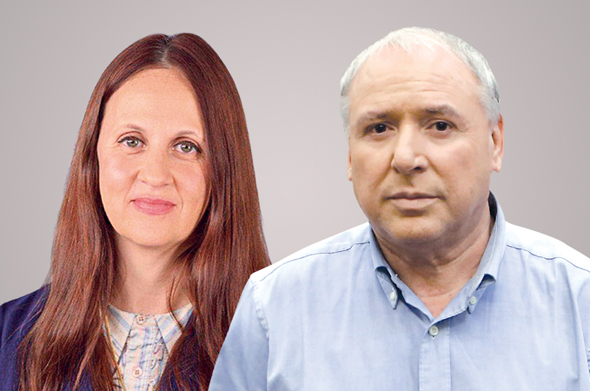 The saga regarding the future of the board of directors continued today (Thursday), this time with new instructions from Deputy Attorney General Dina Zilber. In a letter sent on its behalf to the outgoing CEO of the Companies Authority, Yankee Quint, Zilber clarifies that Digital Minister Dudi Amsalem's demand to cancel the board of directors Only after a new and professional procedure has been formulated – that is, the construction of a new database of names from which directors can be assigned to the largest government companies in the economy.
In a letter sent to Quint, but actually intended for Amsalem, Zilber writes that "until the procedure for selecting the candidates to be nominated by the ministers is completed, the existing pool of directors is the pool from which the ministers must nominate candidates for the position." Thus, the immediate implication is that Amsalem's directive that was exposed in Calcalist to disband the board of directors – in fact an immediate nullification.
Dudi Amsalem and Dina Zilber
Photos: Alex Kolomoisky, spokeswoman for the Ministry of Justice
Zilber also adds that "it will be possible to nominate candidates outside the team's pool in an exceptional and limited manner according to detailed criteria," and that if there are candidates for whom the committee has not yet been approved, "the Government Companies Authority should contact ministers to specify the reasons justifying the nominations." "By them outside the existing team database, in order for the committee to be able to examine their reasons."
In fact, Zilber ignores Amsalem's political slam, claiming that she and Attorney General Avichai Mandelblit use "bullying and demand the perpetuation of Yesh Atid's elitist northern team," "Therefore, it is not the team that was formed in 2013 that matters, but the procedure itself. As long as Amsalem seeks to replace him, he is entitled to do so as long as the move is made" in the king's way ", an action that Amsalem is unlikely to perform if the government dissolves next week.
At the same time, a number of law and order lecturers have sent a letter to Prime Minister Benjamin Netanyahu and Deputy Prime Minister Bnei Gantz, in which they complain about what they call "a very worrying change in the nature of the discourse between the country's authorities." The same lecturers refer to Amsalem's order to cancel the board of directors, claiming that these are "things of a minister in Israel towards gatekeepers who examine his conduct, and have a serious crossing of the line", with the bottom line being that "appointment of directors must be done in a transparent, competitive manner. "It is clear and on the basis of relevant criteria, and not on the basis of party considerations. This is what the Supreme Court has ruled time and time again, and with it the State Comptroller. The opinion of the Deputy Adviser therefore expresses a faithful interpretation of the law." The bottom line to their perception is that "not only the style of the minister's letter is unacceptable – the content of the things also lacks a legal basis."