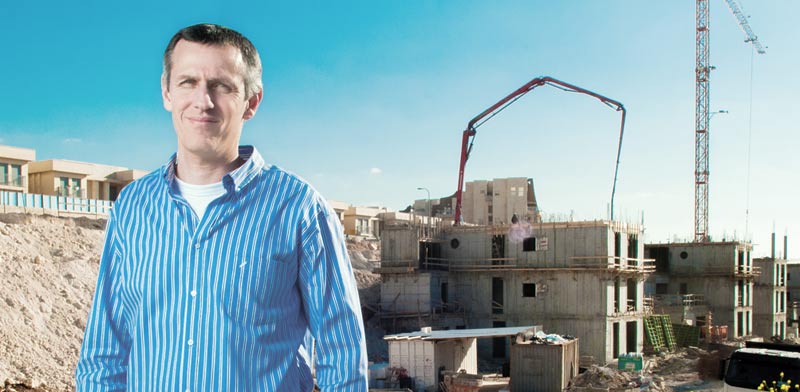 Prime Minister Benjamin Netanyahu, Minister of Finance Israel Katz and Minister of Housing Yaakov Litzman have signed the appointment of Yaakov (Yankee) Quint to the position of Director of the Israel Land Authority, following a recommendation by a job search committee.
Quint has long been considered the most likely candidate for the position, and even won the support of Housing Minister Litzman. Quint is well acquainted with Remi's activities. In 2001, he joined Remi and held a number of positions, including the PA's legal counsel. He worked at Rami until 2017, after which he was appointed director of the Companies Authority.
Recently, there has been opposition to the possibility of appointing him to the position of director of many RMIs among the settlement people.
Quint replaces Adiel Shimron, who has been Rami's director for more than five years.
Led the privatization of the post office and the port of Haifa
Quint (47 years old, married + 5) lives in Rehovot, is a graduate of the Mount Zion Yeshiva in Alon Shvut, and a graduate of the National Security College; He holds a bachelor's degree in law and economics from Bar Ilan University, a master's degree in political science from the University of Haifa and another master's degree in business administration from Bar Ilan University.
In his current position, Quint serves as director of the Government Companies Authority and in recent years has led a number of significant moves, including the privatization of companies: Israel Post, Haifa Port, the Environmental Services Company, Mekorot Yizum and IAI. Quint also led the formulation of financial targets for companies.
In addition, he promoted the "Shared Value" project, a project that combines the business-economic goals of a company and the value benefit it produces – national, social or environmental.
Prior to that, Quint served as legal counsel to the Israel Land Authority for 9 years and accompanied the reform of the Israel Land Authority and the implementation of the organizational change; Accompanying the complex real estate agreements includes Israel Railways, Israeli Ports, the Airports Authority and, of course, was a significant part in the implementation of a price-per-tenant program and accompanied the promotion of the program tenders and more.
The Minister of Construction and Housing, Yaakov Litzman, said, "I look forward to the entry of Yankee Quint into the position of Director of the Israel Land Authority. This is a challenging time for the Israeli economy in general and the housing industry in particular. Ram ", Adiel Shimron for his dedicated work which has led to significant achievements and wish him success in whatever he turns to."