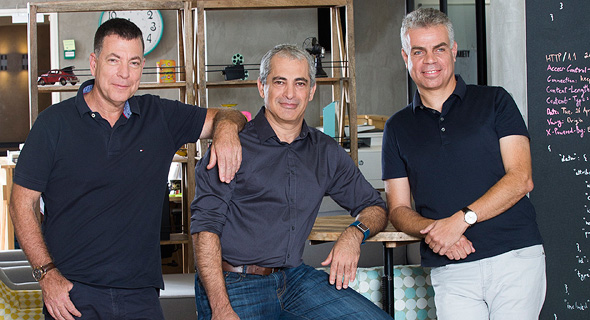 Iguazio announced yesterday (Wednesday) an agreement with the ARC innovation arm at Sheba Medical Center for the implementation of artificial intelligence projects, which will lead to the outlining of treatments for patients in both the clinical aspect and the service experience aspect.
Iguazio, which has developed a data science platform for building, implementing and managing artificial intelligence models, has raised $ 72 million to date. The ARC Innovation Arm in Sheba (ARC – Accelerate, Redesign, Collaborate) was established to promote and accelerate development processes that will change the face of medicine in the future, in collaboration with all players in digital medicine – doctors, researchers, startups, large industrial companies and academia. Access to data – databases – is the basis for digital innovation in health.
As part of the agreement, a variety of AI-based clinical and logistics projects will be integrated, including: Improving patient care through historical data prediction and real-time data: vital patient information such as heart rate, blood pressure or response , To predict and prevent aggravation of patients' condition, assist in decision-making in the operating room, ensure pharmacological fit and more; Thus minimizing life-threatening situations. Streamlining the operation of the center: Through billions of information points and the principles of smart transportation, the patient will be accompanied from the moment he arrives at the compound until he leaves after the treatment.
Iguazio founders: Assaf Somekh, Yaron Habib and Yaron Segev
"Introducing real-time AI into medical centers is the next step in our digital transformation, and a leap forward that will allow us to provide our patients with an unprecedented level of service and care," said Dr. Eyal Zimlichman, Sheba's VP of Medicine and Innovation.
Assaf Somekh, CEO and Founder of Iguazio said: "In the midst of an epidemic, when the community needs medical centers more than ever, Sheba is at the forefront of technology, diagnosis and treatment. "Through AI, the medical center will be able to make use of all the information at its disposal, in real time, and achieve immediate results for Corona patients and other patients."