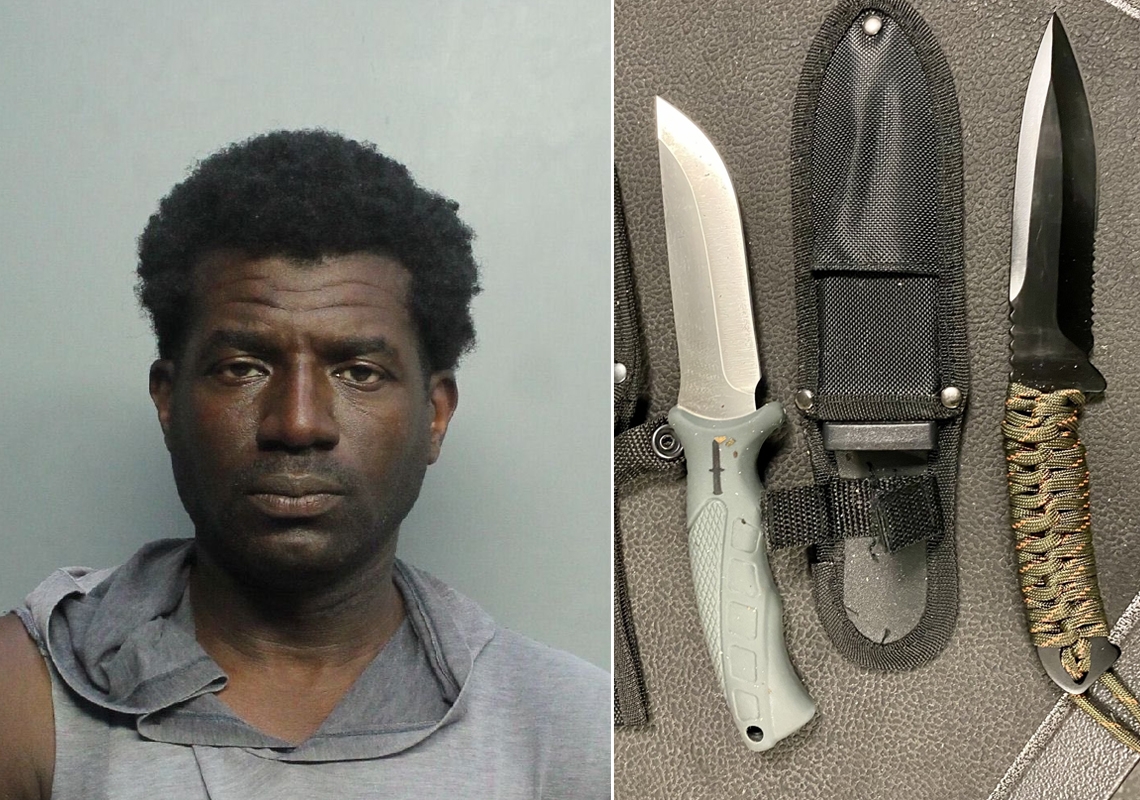 Antisemitism in the heart of Miami Beach: He tracked down Jewish families and threatened to "murder you all"
Armed with a number of knives, 42-year-old Mont Collins began following a Jewish family through the city streets of South Florida. When they tried to get away from him and entered a local ice cream parlor, he continued to follow them and threatened to "murder all the fucking Jews." He has been arrested and is expected to stand trial for committing a hate crime
A South Florida resident is accused of committing a hate crime, after he cursed a number of Jewish families over the weekend and even threatened to harm them.
The suspect, 42-year-old Mont Collins (Photo: Miami Beach Police Department)
The antisemitic incident occurred last Sunday in Miami Beach, in the area of ​​the intersection of Lincoln and Michigan streets. According to the police statement, the suspect – Lamont Dashon Collins, 42 – randomly approached a Jewish family and told them: "I'm going to murder you, fucking Jews.
The family members, which included a 12-year-old boy, were startled by the suspect's behavior and tried to stay away from him. They entered a nearby ice cream parlor, but Collins followed them. Police said that a number of other Jewish families were present inside the business, and at this point the suspect began shouting that he would "kill all the Jews" and "your time has come."
At least two of those present called police, but Collins fled the scene before the first car arrived. However, he was located a few hours later, and 2 hunting knives were found in his possession.
Collins was arrested on suspicion of assault, possession of concealed weapons and resisting non-violent arrest. Even after his arrest, while waiting at the police station, the suspect continued with his antisemitic remarks.
Illustration (Photo: Getty Images)
Beyond the indictment filed, the police forwarded the case to the local prosecution office, which will decide whether to charge Collins with committing a hate crime as well.