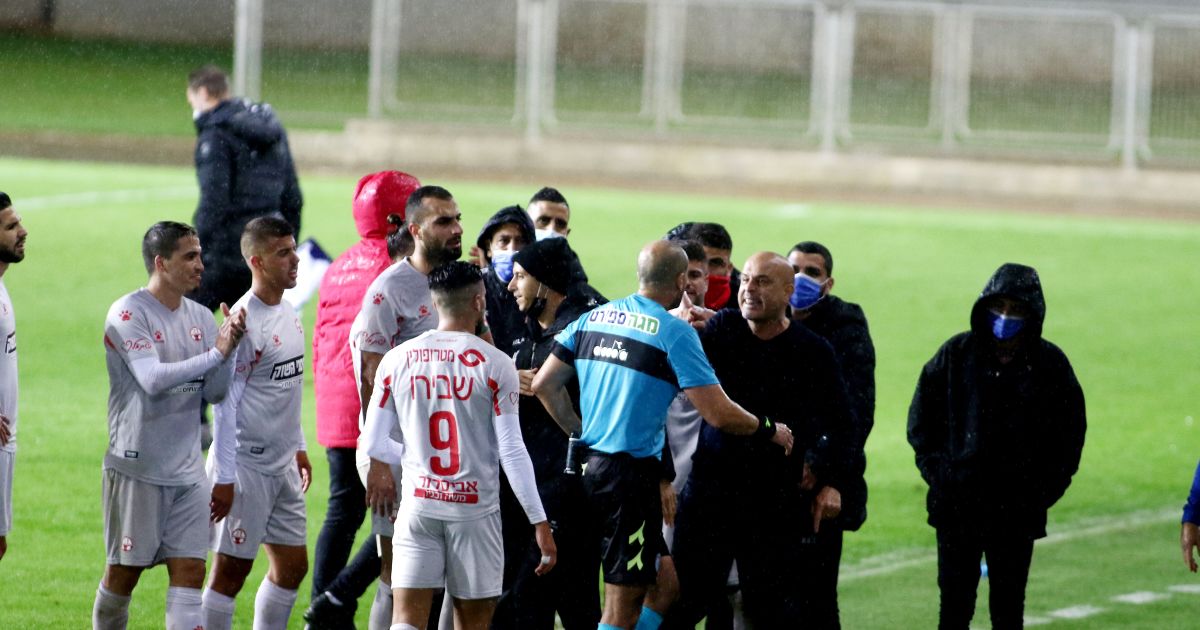 Hapoel Beer Sheva CEO Assi Rahamim held a conversation this morning (Thursday) with the referees' union general general Yariv Tepper, following the dispute with referee Daniel Bar Natan last night during the dramatic 2-2 draw against Hapoel Hadera.
Hapoel Beer Sheva claims that the conversation was conducted in a good spirit and is unusual, because Rahamim does not usually call the union. "The procedure was flawed, improper and must not happen," Rahamim told Tepper.
The Be'er Sheva CEO did not complain about the decision itself, but said: "If Daniel Bar Natan had examined the incident properly and such a decision had been made, without the fourth judge behind him and without a long consultation, everything would have been fine. It was frustrating, maybe, but still everything will be fine. "
Tepper replied to Rahamim that "the very act of disqualification was justified," but Rahamim stressed that he had no interest in talking about the disqualification, but about the conduct. Tepper agreed, according to Be'er Sheva, that a further inspection should be done and lessons learned if necessary. During the week, the Judges' Union report will be issued addressing this incident.
As we recall, yesterday Hapoel Beer Sheva claimed that "without entering into the discussion of whether the goal is legal or not, it is not possible for such a significant and so borderline decision to be made within three seconds of being watched and decided by the fourth referee. What did the fourth referee do there? Such instead of the referee of the game? "