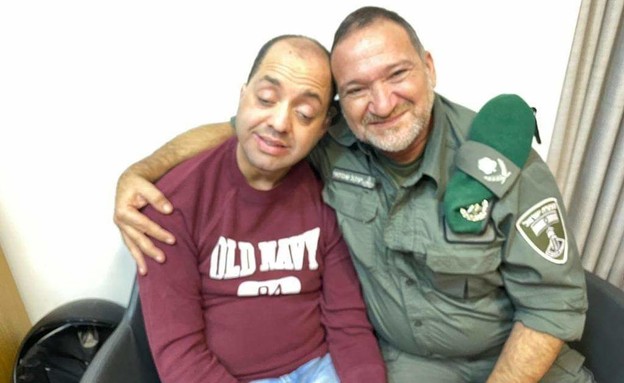 Commissioner with a big heart: The leading candidate for the position of police officer No. 1, Superintendent Yaakov (Kobi) Shabtai, 56, enlisted in the Israel Police about 30 years ago – but does not forget to contribute to the community alongside his work.
For more updates and to send your stories – visit the news Facebook page
As part of Shabtai's volunteering at Shalva, he led the "Olim Darga" program, which allows young people with disabilities to be integrated into Border Police bases, while contributing to the state and feeling equal among equals. Community housing, diverse employment and leisure opportunities – and provides for them the opportunity and readiness to create an independent life the day after military service.
After yesterday (Tuesday), Minister of Internal Security Amir Ohana announced his recommendation to appoint Chief of Staff Saturn to the position of Commissioner of Police, Shalva congratulated him today and wrote: "The State of Israel wins a humane, sensitive commissioner with the highest values. Kobi and family The Border Patrol accompanies Shalva throughout the year and showcases love and giving to the children, because this is the spirit of the commander. "
In a statement issued by Minister Ohana about his decision, he stated: "Superintendent Yaakov (Kobi) Shabtai is a valued officer, an entrepreneur, with rich experience and a crown of honors. He led the corps during the difficult and challenging period of the Knife Intifada, during which Border Guard fighters stood at the forefront of safeguarding the safety and security of Israeli citizens. "The Border Police has become under his command the most sought-after corps for service among young men and women in Israel, in front of all IDF units, in an unprecedented manner.