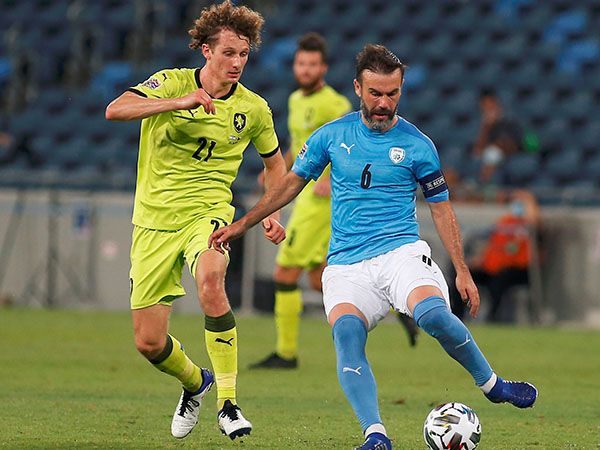 The 2022 World Cup qualifying campaign will be officially launched the next day (Thursday) for the Israeli team, with Willy Rotensteiner and his team hosting the Danish team at Bloomfield Stadium. The Austrian coach, who was debating between Beavers Natcho and Eyal Golsa at 11, decided to give the veteran captain the team shirt in the first game.
Nir Bitton and Moanes Dabour, who landed in Israel yesterday, will only be able to hold two training sessions before the meeting with the Danes, but the two are due to open. If Bitton, who recently returned to Celtic's squad after another ankle injury, is unable to open, Ofri Arad will play in his place.
"If we continue the ability and belief in ourselves from the end of the last campaign, we can also face stronger teams from us like Denmark," he said. Rotensteiner At the meeting. "I know that if we are together and truly believe that beautiful things can be done, there is no reason why we should not be able to meet our goals. If we do not believe, then we are wasting time. I do not intend to talk about the next games, but only about Denmark."
In another matter, before training tonight, the players of the team and the team were released by 12:30 to go and vote in the elections, after the association failed to arrange a traveling ballot box that would reach the players' hotel in Tel Aviv. Taxis were ordered for the benefit of the players and staff to leave the venue and return by noon. By the way, due to Corona's concerns, each player was given a separate room at the Carlton Hotel and the entire delegation was given its own floor, as well as a separate dining room and meeting room, to avoid friction with outsiders.
An examination of the sports channel shows that two players out of the 25 on the roster do not intend to vote. Three abstained from voting on who they will vote for, two will vote for the joint list, two for Shas, 14 for the Likud, one for Labor and one for the right. The staff members did not participate in the poll.
Golsa, wait on the bench (GETTY)